OPEN ART 2020-21
 Distance Learning Program for Art and Technology
Second Admission-Free Study Circle
OPEN ART is an Education Training program for Lifelong Learning taking place by Ionian University of Greece with the sponsorship of the International Festival for Digital Arts in Greece, Athens Digital Arts Festival for the second time. This program is aiming in highlighting the role of education in the reconstitution of contemporary democratic culture by offering artistic practice as research, without any admission fee. This year circle is focusing on Transmedia Art  as manifested under the disciplines of :  Art, Technology, Science and Society.
This is the second edition of a very successful endeavour in collaboration with the Lifelong Learning Program (KEDIVIM) of Ionian University. Last year, OPEN ART offered a study circle on Interactive Media & Performance in Public Space with Marianthi Tzislaki- Kotsanoy (mkaza) as invited lecturer. Creations from this seminar were presented in "Lets Get Phygital" exhibition of Athens Digital Arts Festival in October 2020 and more will be presented in upcoming events from the Audiovisual Department of Ionian University as well as Athens Digital Arts Festival.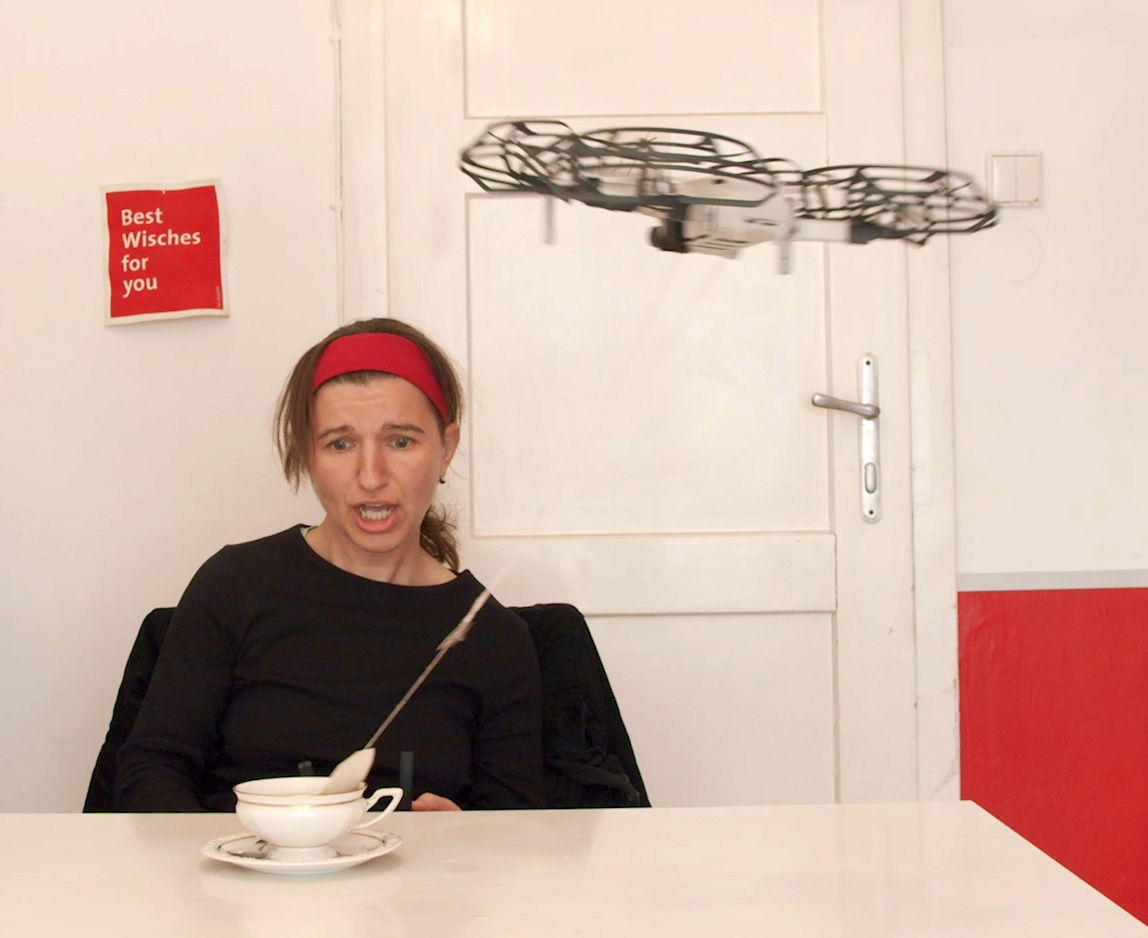 This year we have invited Anna Vasof an architect, artist and scholar from the School for Applied Arts in Vienna, specialist on Transmedia Art. Her very important work has won numerous distinctions in exhibitions and film festivals, while she is currently working on designing innovative mechanisms for the production of critical and narrative video, actions and installations.
The class is designed for a limited amount of students while the program duration is 5 weeks and afternoon hours. The program will start in the beginning of April and end in mid May and selected artworks will have the opportunity to be presented in a conjoined event by Ionian University and Athens Digital Arts Festival.
The participants will be selected by the OPEN ART committee. All applicants are called to submit their CV, portfolio and motivation letter. The participants who conclude the circle and successfully present their work will receive certification from KEDIVIM of Ionian University.
This seminar refers to 
Anyone who wants to transform everyday life to artistic work through experimentation, humour observation and critical thinking. 
Eligibility
Applicants should be fluent in Greek as the seminar will take place in Greek and have good knowledge in English. Knowledge on video and image editing will be considered an asset.
This program is funded by Athens Digital Arts Festival (ADAF)
Deadline for Applications is 22nd of March 2021
For applications click here.