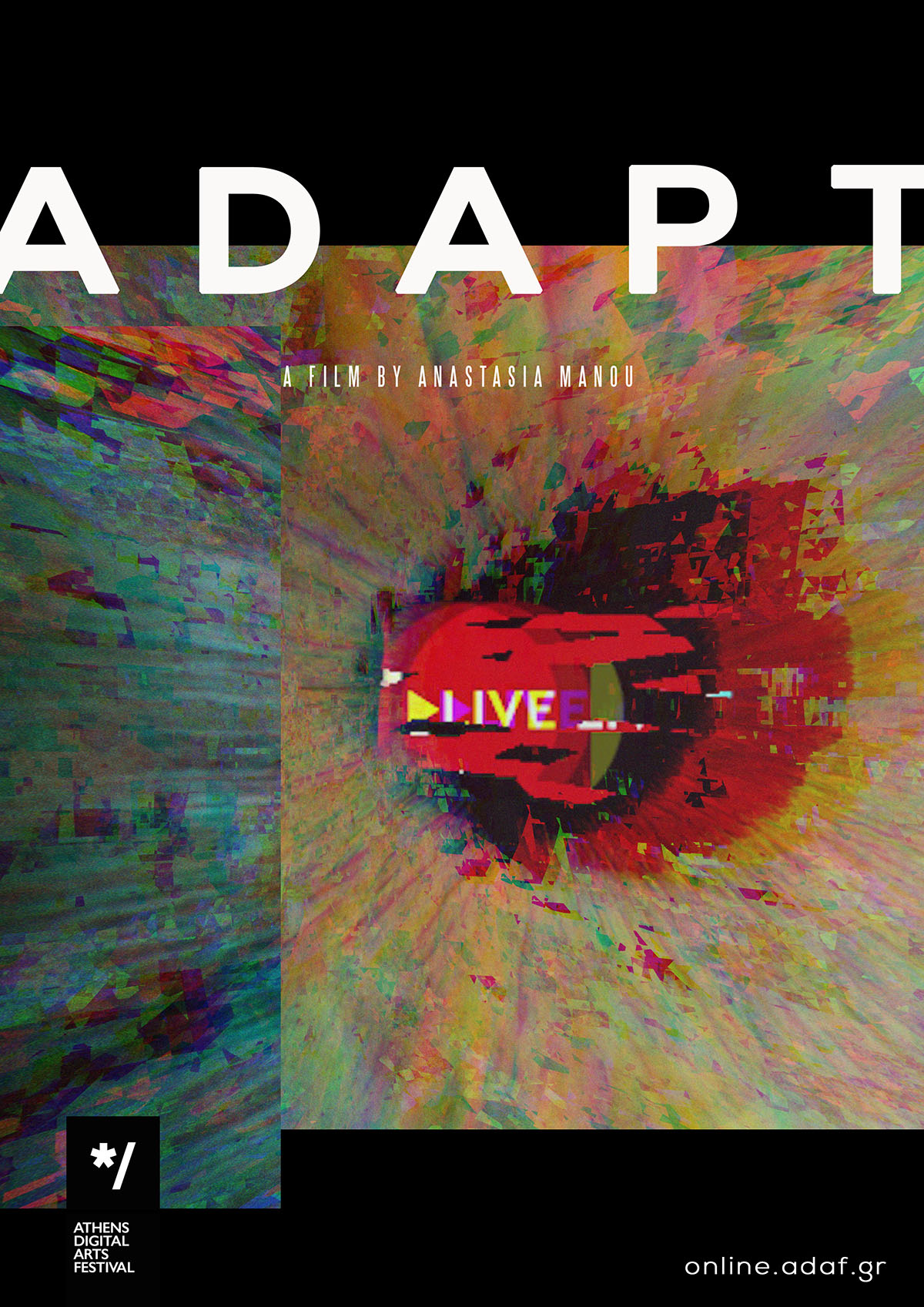 The International Festival for Digital Arts in Greece, Athens Digital Arts Festival (ADAF),the pioneer longest living institution dedicated to digital culture in the country (est.2005), is honoured to present ADAPT, a documentation about the first ADAF ONLINE festival. The first Digital Art Online Streaming Festival of Greece that took place in 2020-2021 at the world wide web, launching the Online Cultural Reality.
ADAPT is a film that depicts the structures and challenges of creating an online event, explaining at the same time how something exclusively digital remains as alive and breathing as a physical event. Addressing and engaging such a huge and diverse audience from all over the globe, especially under the unfortunate circumstances of covid-19 era, ADAF ONLINE was one of the first festivals in Europe to happen online and the first in Greece. Athens Digital Arts festival as a pioneer in exploring digital culture, always pushes forward towards tech expansions, had long planned its online embodiment which is finally here to stay 
This stand alone online experience through a plethora of categories that spread from video to interactive web art, VR experiences, 3D virtual tours and streaming live events, succeeded a wide dissemination towards the audience, presenting a large number of artworks from every corner of the world. The viewers, without any geographical barrier, decided to browse within the pages of the festival, subscribe to the platform and watch live streaming events, premieres, talks and workshops. Highlight of the audience-platform interaction was the voting procedure, which led to the nomination of ADAF AWARDS in a wonderful phygital (physical and digital) ceremony.
ADAPT is narrating the story of ADAF ONLINE through the eyes of the director Anastasia Manou.
Watch the trailer here
Watch the documentary here: