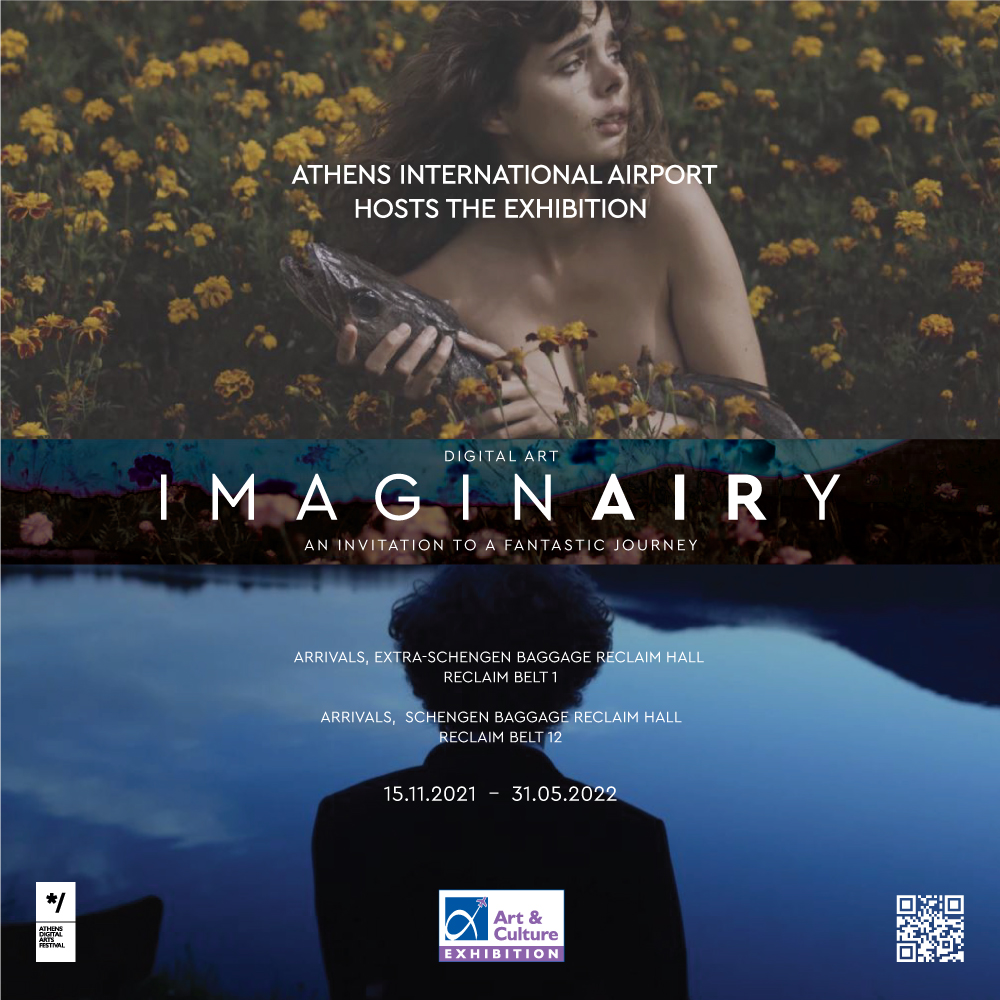 The Athens Digital Arts Festival (ADAF) continues its collaboration with the Athens International Airport and invites its passengers to experience the unique digital art exhibition "IMAGINAIRY", from 15.11.2021 to 31.5.2022. 
The exhibition, a compilation of high-aesthetic works by artists of the new digital age, screened on specially designed installations, highlights the new "metaverse era" through a panorama of 43 video and animation artworks by local and international artists. The works are inspired by the following themes: Future, Mankind, City, Travel, Destination, Nature and Expression. 
"IMAGINAIRY" is an invitation to a journey through imagination, aiming to enhance the visitor's travel experience within a heterotopic space of transition: the airport. Through the screenings of the unique artworks, the traveler experiences contemporary art through a mental journey to unexpected and undefined destinations. 
The exhibition is on display accessible at the:  
Arrivals, Extra-Schengen Baggage Reclaim Hall – Reclaim Belt 1

Arrivals, Schengen Baggage Reclaim Hall – Reclaim Belt 12