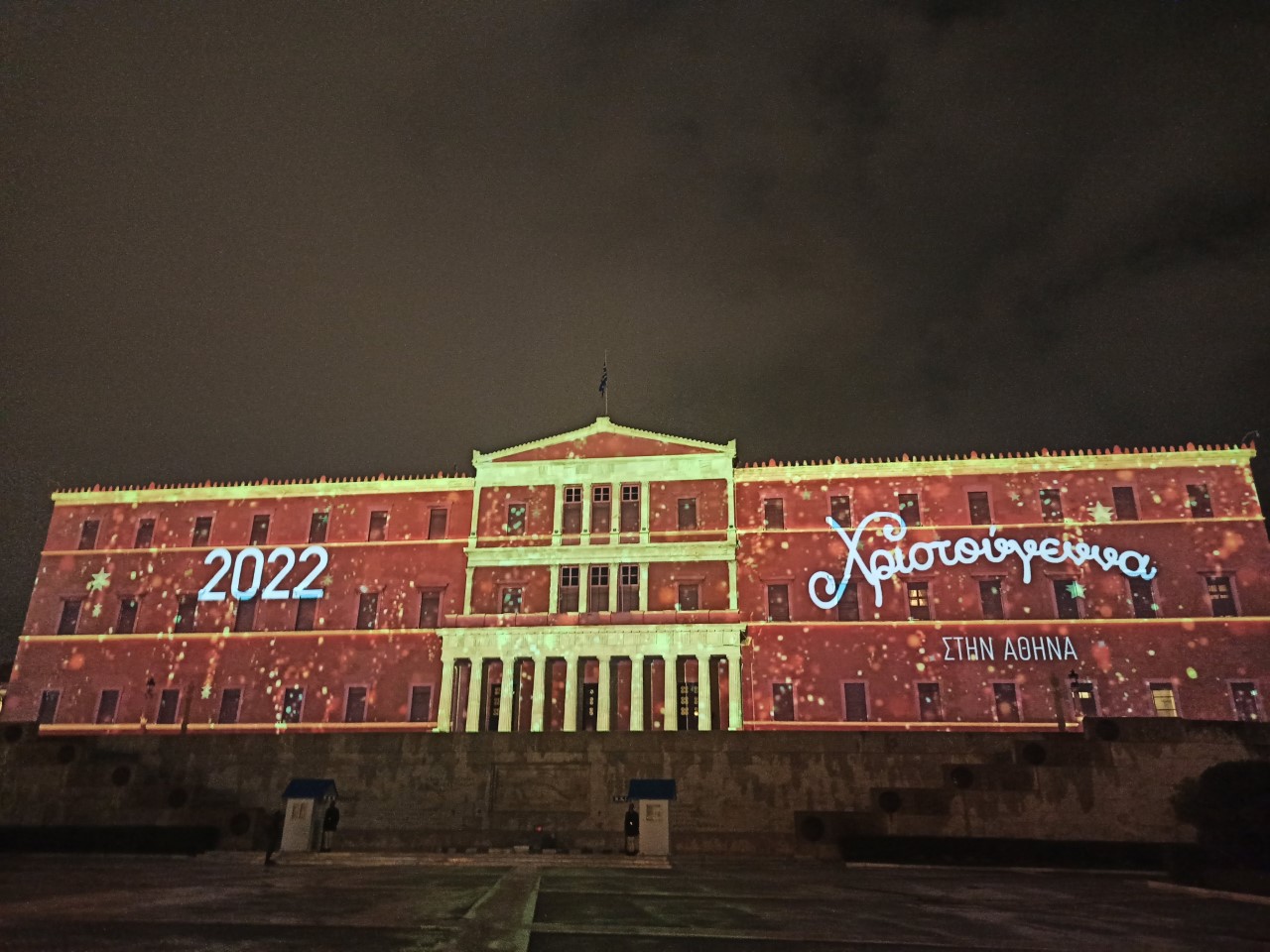 For another consecutive year, Athens Digital Arts Festival, the International Digital Arts Festival of Greece, painted and illuminated the country with four 3D Projection Mapping Shows, thus spreading the message of Christmas and the best wishes for the new year. Specifically, the four points that were illuminated are the Greek Parliament, the Municipality of Athens, the Municipal Theater of Piraeus and the Municipality of Alexandroupolis.
Greek Parliament
The western facade of the Greek Parliament was transformed into a Christmas fairytale, with Santa Claus, Elves and Nutcrackers coming to life alongside the architectural elements of the building.
28 – 30 December 2021
Municipality of Athens – The Night of Wishes
On Christmas day, Kotzia Square was filled with the traditional lanterns of the "Night of Wishes" and with the bright interactive musical nutcrackers, enriching the festive decoration of the ice rink.
December 24, 2021
Piraeus Municipal Theater
The spirit of Christmas "came to life" at the Municipal Theater of Piraeus. The emblematic building of the city was flooded with festive colors, magical images and a Christmas atmosphere.
23 – 24 December 2021
Municipality of Alexandroupolis 
Impressive lighting, multidimensional geometries that highlight the architectural aspect of the Munincipality, Christmas motifs, wishes and festive performances compose the ideal setting for Christmas 2021 in Alexandroupolis.
29 – 30 December 2021