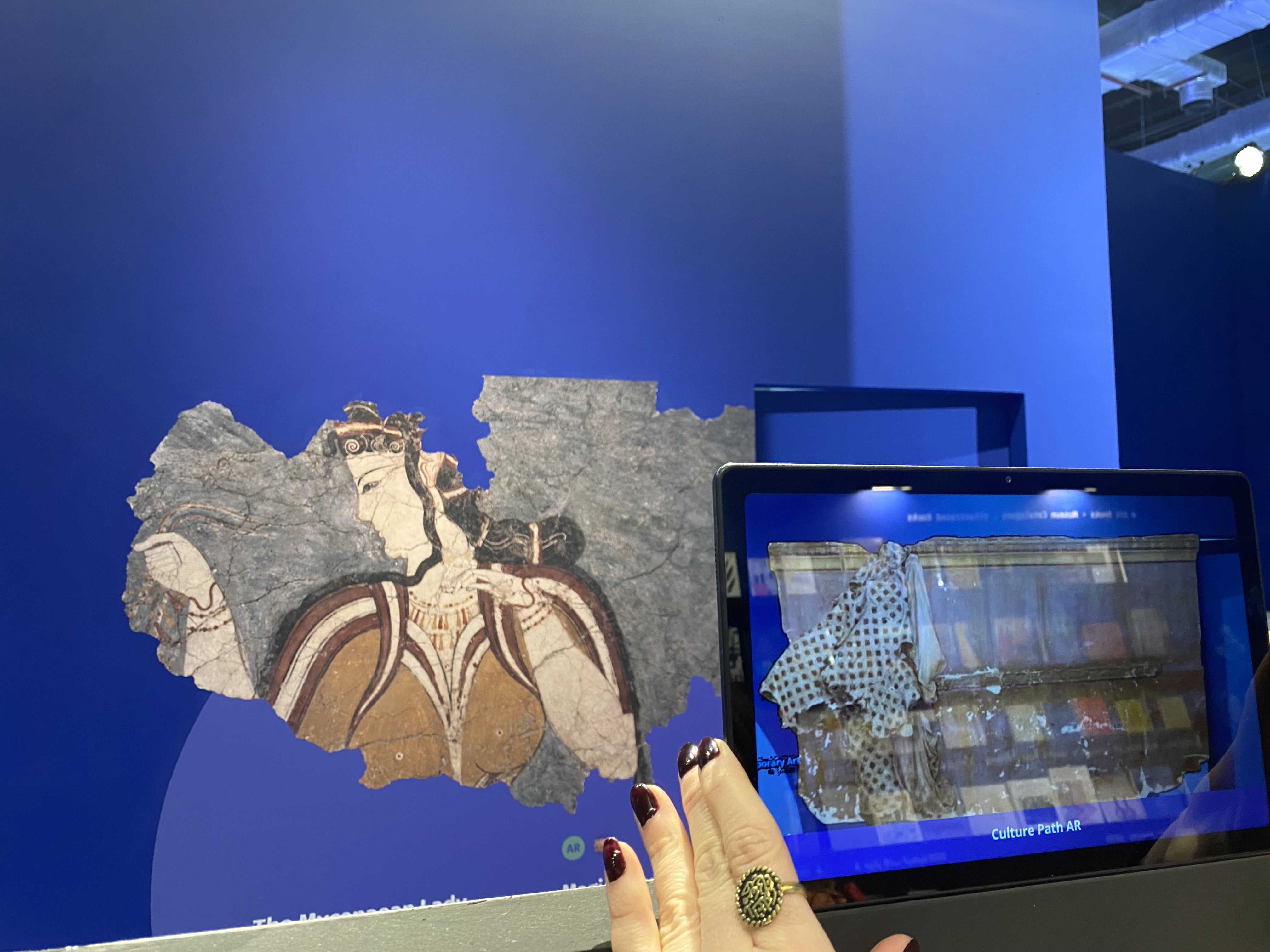 Athens Digital Arts Festival (ADAF) participates with the "Culture Path" augmented reality project in the 53rd Cairo International Book Fair in the Greek pavilion of the Hellenic Foundation for Culture and the Ministry of Culture and Sports. During the Exhibition, ADAF's AR installation, through the Greek pavilion, will entice visitors to a unique AR experience, bringing the scent of Greece to Egypt.
Culture Path is an interactive route of culture,  where technology of augmented reality (AR), facilitates the intersection of cultural heritage of Greece with modern and contemporary creation. Through this small path in the Greek pavilion, and through AR technology the visitor has the ability to have a stroll through milestones and less known works of art, coming from museums all over the country.  The borders of the imagination are expanding and the Greek Pavilion of the Cairo International Book Fair invites us to a discussion – motive for a future visit to the museums of Greece.
The exhibition will take place from January 26 to February 7 at the International Exhibition Center of Egypt, with Greece, being a Guest of Honour, bringing along famous publishers and literature works. Cairo International Book Fair is one of the most important events of the Arab world, having welcomed more than two million visitors. The exhibition aims to expand Egypt's touch with the Greek cultural heritage – and in particular with the Greek literature – thus extending the interpersonal relations of the two states.