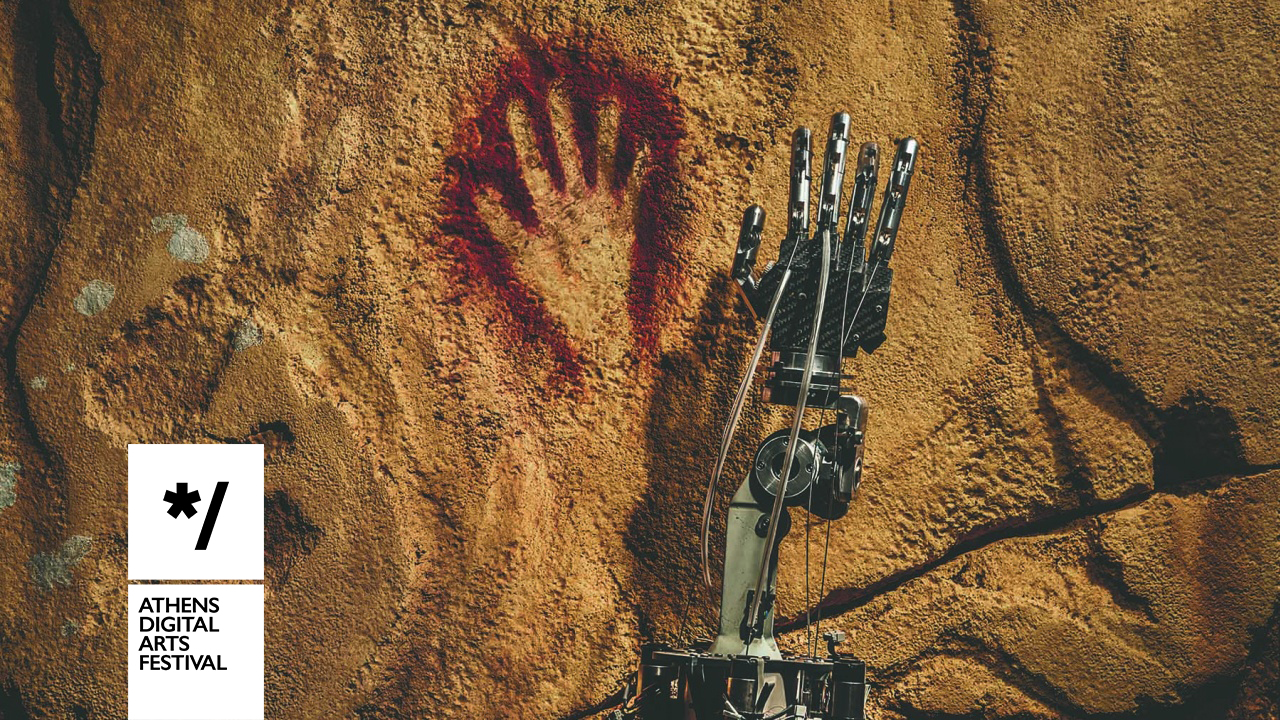 online.adaf.gr
04/09/2020 & 10/09/2020 | 21:00 (Athens Greece Time)
The 16th Athens Digital Arts Festival (ADAF), the pioneer, longest living institution dedicated to digital culture in the country (est.2005), is launching the Online era and continues its daily activities presenting even more world premieres at ADAF ONLINE. It is the first Digital Art Online Streaming Festival held in Greece, and is announcing another premiere.
On September 4 and 10, 2020, ADAF ONLINE will present for the first time in Greece the show "Centaur" where artificial intelligence becomes part and actively participates in a kinetic show.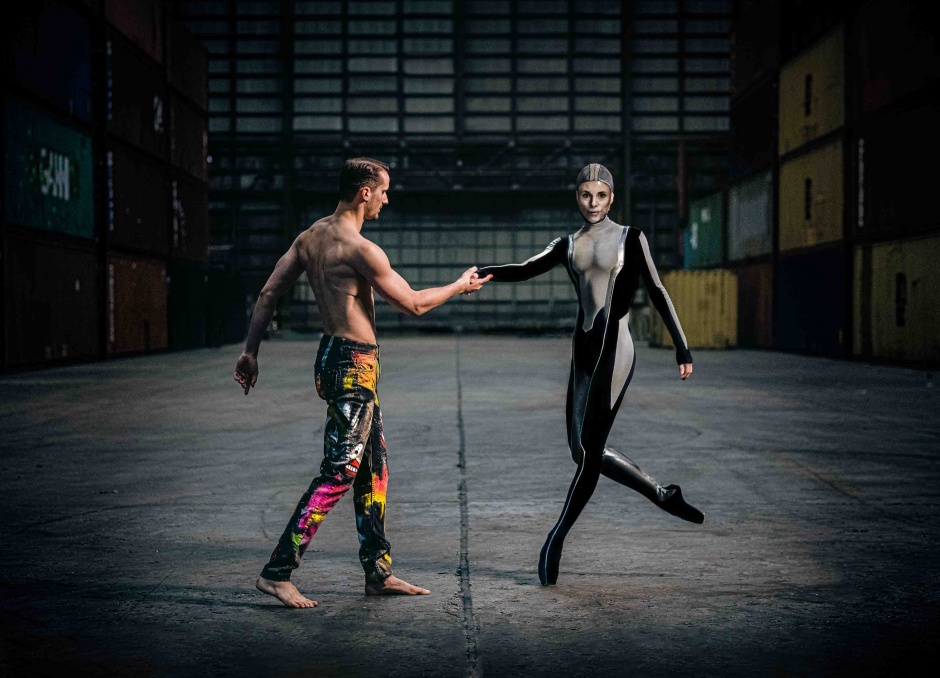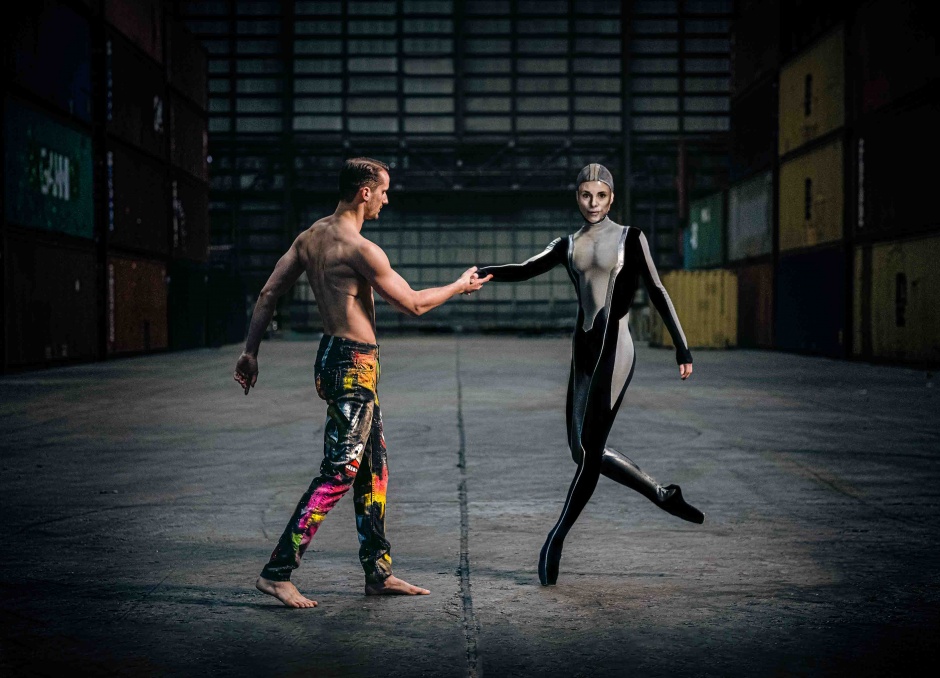 CENTAUR | A thought-provoking encounter between dancers and artificial intelligence. 
Centaur examines the consequences of using artificial intelligence and the power of technology. The title 'Centaur', inspired by the half-horse half-human creature from Greek mythology, is also the name of a computer-science concept that elevates human qualities by combining artificial and human intelligence.
Great names as Pontus Lidberg (Dansk Danseteaters new artistic leader), Ryoji Ikeda (Japan's leading electronic composer and visual artist), Cecilie Waagner-Falkenstrøm (expert artist of Artificial Intelligence), and the Royal Danish Ballet create Centaur – a visually appealing dance performance about the human tendency to project feelings onto machines. The purpose-designed artificial intelligence that can simulate a conscience, emotions and intentions, are both co-creators and the cast of the show.
Artificial Intelligence as Co-Creator and Participant
The AI called 'David', programmed exclusively for the performance, is both co-creator and participant in the performance. He influences choreographic composition based on different data sets such as planetary movements, swarm technology and the dancers' movements that have been tracked and collected throughout the creative process. As a performer, he can simulate consciousness, emotion and intention and interacts with the dancers on stage. This means that each performance is a unique and unpredictable event.
Man versus machine, creators versus their creation
Modern technology such as AI is everywhere in society. We are exposed to advertisements, feeds and news on social media that, through targeted algorithms, tailor content specifically for us. But how will an increasing use of AI affect our future? Will artists develop into hybrids – into centaurs?
Does artificial intelligence have feelings, consciousness and longing? Not yet. But it can already manipulate and seduce us by decoding feelings and moods. Centaur is a work full of strong imagery about the human consequences of artificial intelligence.
Could artificial intelligence abuse us in the future? And what consequences will that have for our compassion? Will we have to develop into hybrids – centaurs?
 Live use of Artificial Intelligence as a 'partner' of the dancers, investing with the creation of a total work of art. Its participation will influence the dramaturgical structure, the choreography and the selection of the music.
ARTISTIC TEAM
Choreography / Direction:Pontus Lidberg
Audio and visual design:Ryoji Ikeda
Artificial Intelligence installation:Cecilie Waagner Falkenstrøm
Light Design: Raphael Frisenvænge Solholm
Writing / Dramaturgy:Adrian Guo Silver
Costume design:Rachel Quarmby-Spadaccini
Original Music: Ryoji Ikeda
Music:Franz Schubert, Giacomo Puccini & music created by Artificial Intelligence
Development:The Center for Ballet and the Arts at New York University
Production:Danish Dance Theater co-produced with Oriente Occidente (IT), Théâtre National de Chaillot (FR), and The Royal Danish Theatre (DK).
Thank you for the generous support: Augustinusfonden, Overretssagfører L. Zeuthens Mindelegat, William Demant Fonden, Knud Højgaards Fond, Beckett-Fonden, Jyllands-Postens Fond.
Thank you Danish Institute at Athens
When : 4th and 10th September 2020, 21:00 pm
Length 60'
Become a member of the "TECHNOTRIBALISM"generation and live the experience of ADAF ONLINE!
For the first time, ADAFwill present its own awards, ADAF Awards, connecting, even more, the audience and the artists. The audience will have the opportunity to vote for their favorite artworks and in the end of the Festival, the awarded artists will be announced.
The festival theme "Technotribalism", is more evident than ever in the COVID era, where every biometric and every scientific piece of data is a of vital importance as well as every digital footprint feeds the hunger of social distancing. The Festival with its thematic seeks to promote collectivity and openness towards knowledge, art, science as fundamental pillars upon we shall built our new data driven world.
At the same time, in the next period, ADAF, always seeking physical contact with the public, will safely connect the digital with the physical space, with contactless interactive projects and special events, through which we will experience our beloved Athens.
Stay tuned to learn how to be part of the most phygital ADAFexperience in Athens.
To book your ticket for the Performance at September 4 press HERE
To book your ticket for the Performance at September 10 press HERE
The tickets are limited
CENTAUR is presented to ADAF in collaboration with the Danish Institute at Athens
ARTISTIC TEAM
CECILIE WAAGNER FALKENSTRØM,
ARTIFICIAL INTELLIGENCE INSTALLATION
Cecilie Waagner Falkenstrøm is an award-winning artist employing artificial intelligence technology to create interactive artworks. Cecilie's artworks have been exhibited internationally and are the cornerstone in her practice-based PhD at Royal College of Art in London. Cecilie's artwork "ARTificial Intelligence FRANK" has been awarded the international digital art prize "The Lumen prize 2017", "The BCS Artificial intelligence Award" and the British Art and Humanities Research Counsel's "TECHNE Award 2017". Cecilie is also a Prix Ars Electronica nominee 2019. Cecilie's artwork "ARTificial Intelligence MARY" has recently been exhibited at Victoria and Albert Museum in London for four months.
RYOJI IKEDA, AUDIO VISUAL DESIGN
The soundtrack and projections are created by internationally renowned Japanese audio-visual artist Ryoji Ikeda, based on his unique mathematical aesthetics. Ikeda has performed and exhibited at numerous leading international art museums and festivals, where he has gained a reputation as one of the few international artists, who works convincingly across both visual and sonic media. Ryoji Ikeda has previously received the prestigious Prix Ars Electronica.
RAPHAEL FRISENVÆNGE SOLHOLM,
LIGHT DESIGN
Raphael Frisenvænge Solholm is a light designer working in the areas of theatre, dance, opera and performing arts. He has worked with Danish Dance Theater, Bellevue Teater, Alexander Kølpins summer ballet, Republique Theatre, Tivolis Koncert Hall, Aalborg Theater, Nørrebro Theater, Mungo Park, Theater Grob, Mammutteatret, Theater Momentum, The Funen Opera, Odense International Music Theater, Fix & Foxy and the Choreographer Collective E.K.K.O. He also works as Set and Video designer. He is now working full time as Light Designer and Production Manager for Danish Dance Theater.
RACHEL QUARMBY-SPADACCINI,
COSTUME DESIGNER
Rachel Quarmby-Spadaccini designs costumes for dance and film. Her costumes are unusual. Voluminous bodies, life size animals, structural, organic, translucent, lit with fiber optics or distressed. She has worked with choreographers including Pontus Lidberg, recently Shimmering Asphalt for New York City Ballet; Anu Sistonen, Jo Stromgren, Tero Saarinen, Joelle Bouvier, Yan Bridard, Carolyn Carlson and Larrio Ekson. For film and télévision she has created special effect costumes for Roman Polanski, Luc Besson, Thierry Poireau, Bruno Podalydès and Franck Vestiel. Her sculptural approach, having trained in textiles and sculpture in the UK, along with her use of innovative materials, helps explain her success over two decades. Rachel lives in France with her husband and their daughter.
ADRIAN GUO SILVER,
DRAMATURG
Adrian Guo Silver is a dramaturg and translator. He has collaborated with Lidberg on numerous works for the stage, as well as on Written on Water, Lidberg's feature-length dance/drama film. He has also worked with the Bill T. Jones / Arnie Zane Company, Martha Clarke, and Colleen Thomas. He holds an MFA in Dramaturgy from Columbia University, where he is currently pursuing a PhD in Theater and Performance.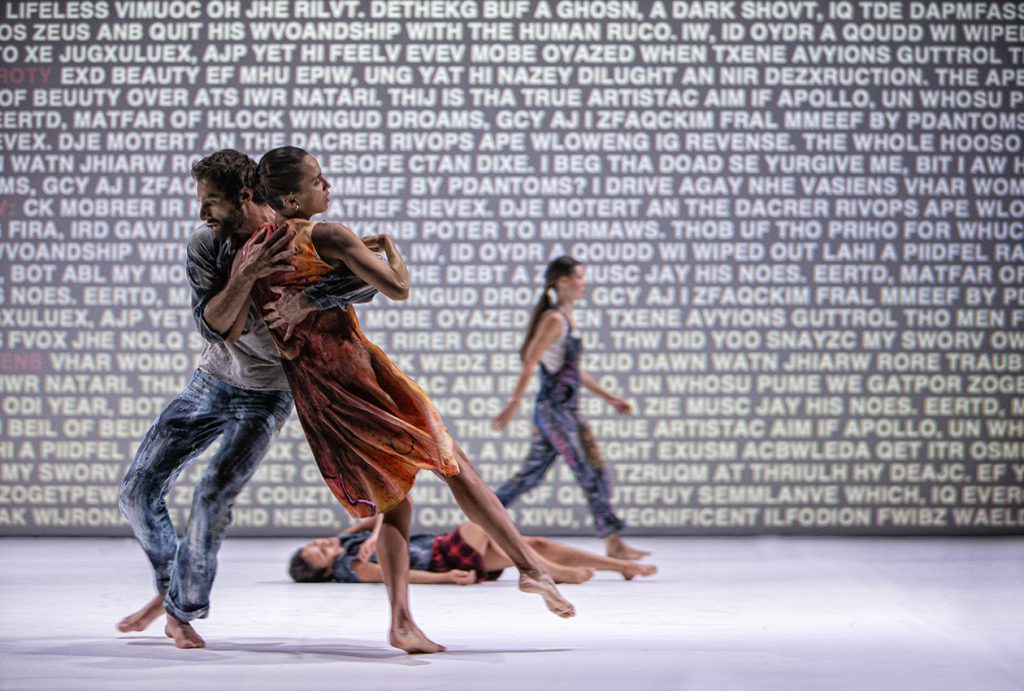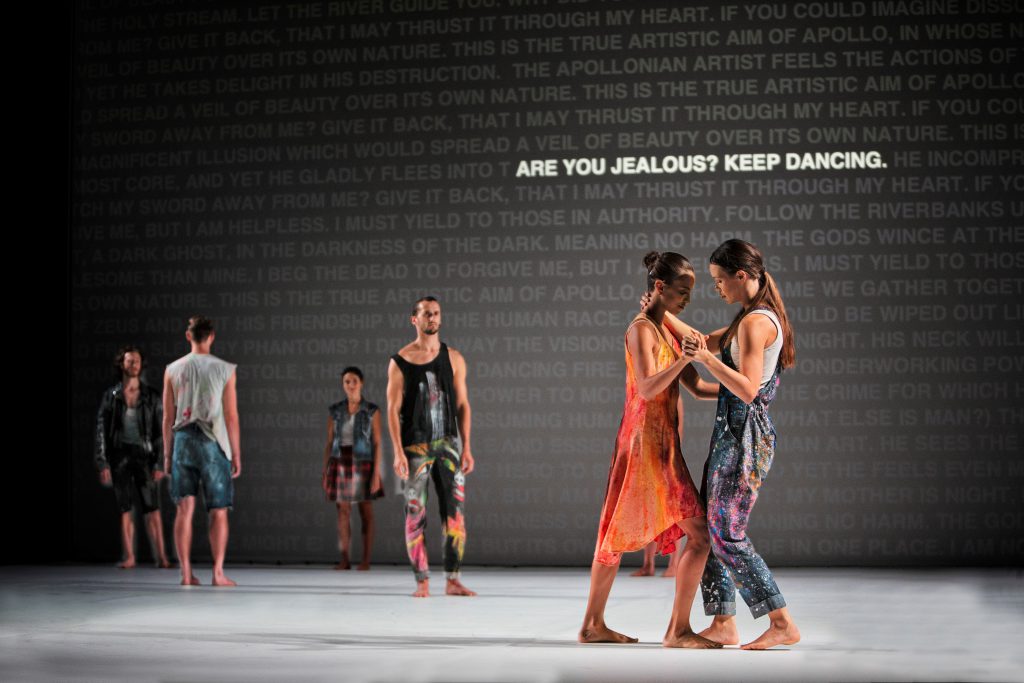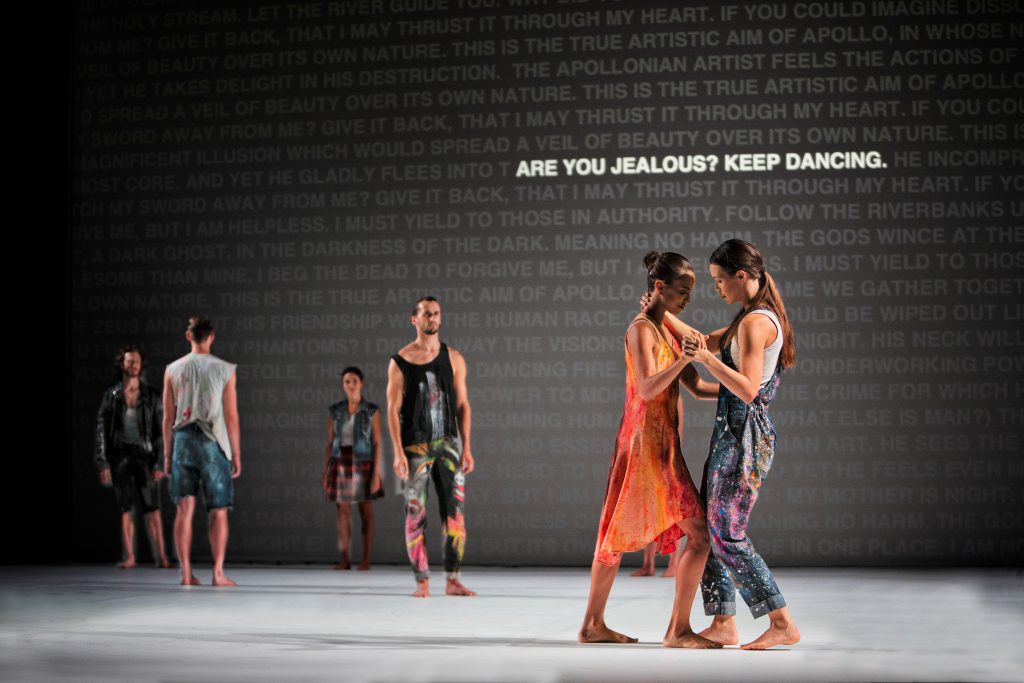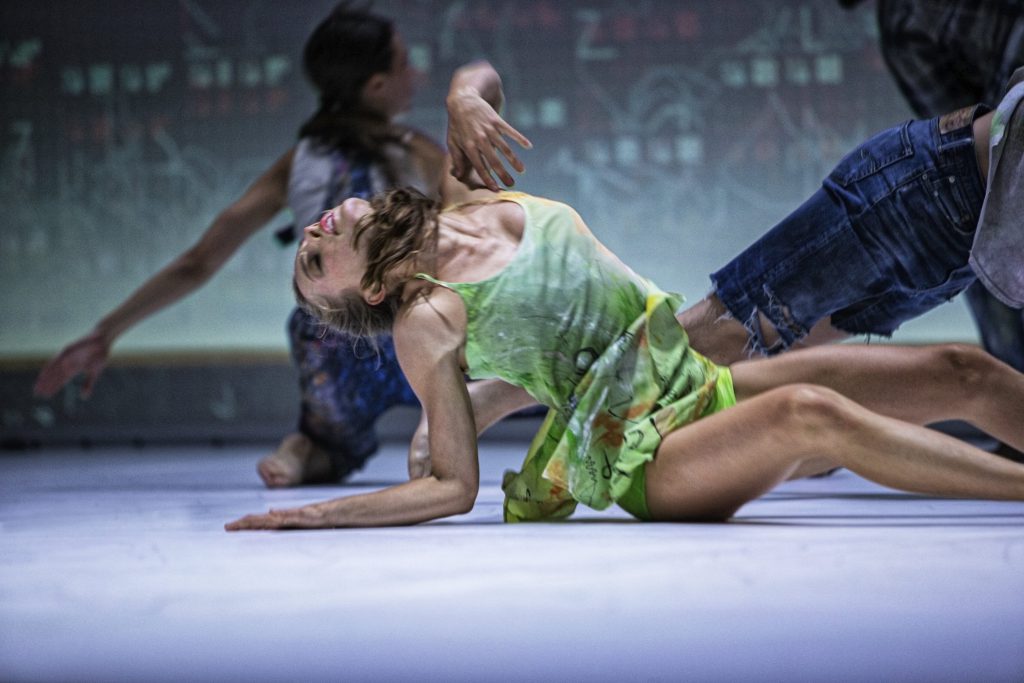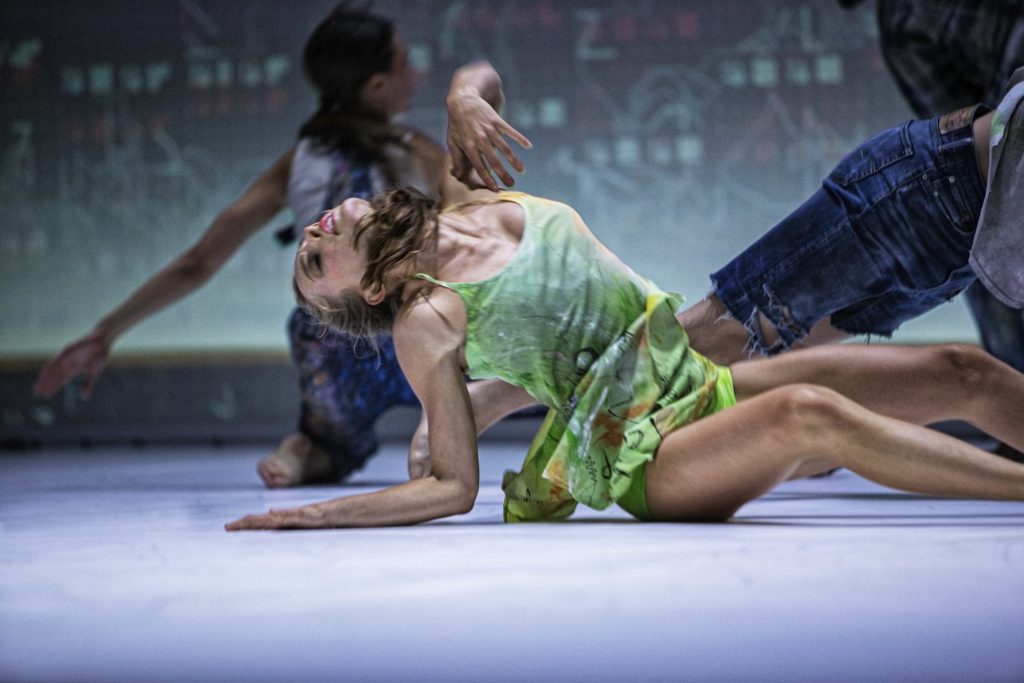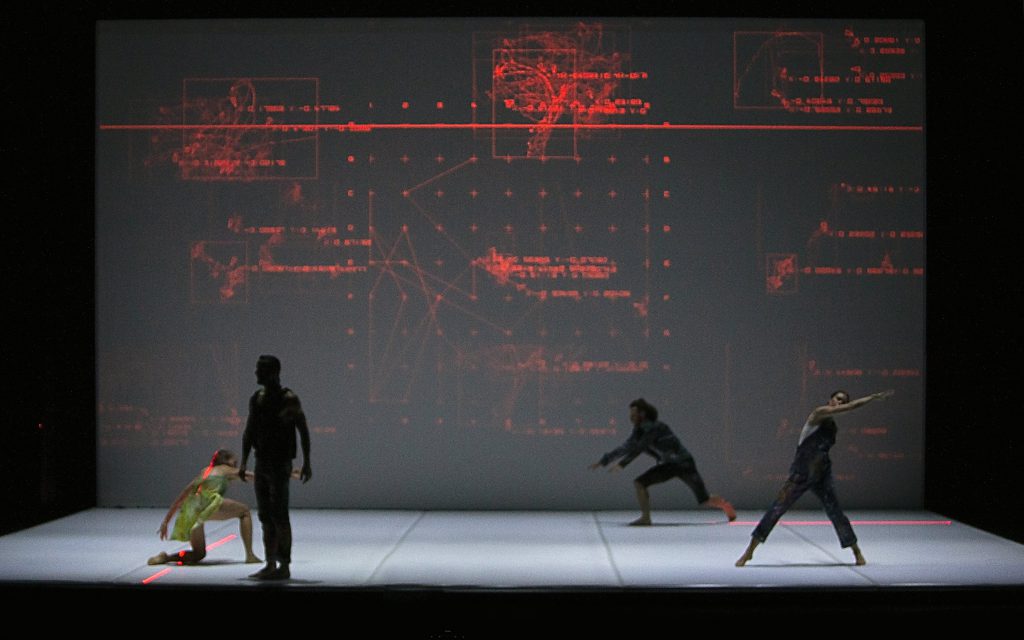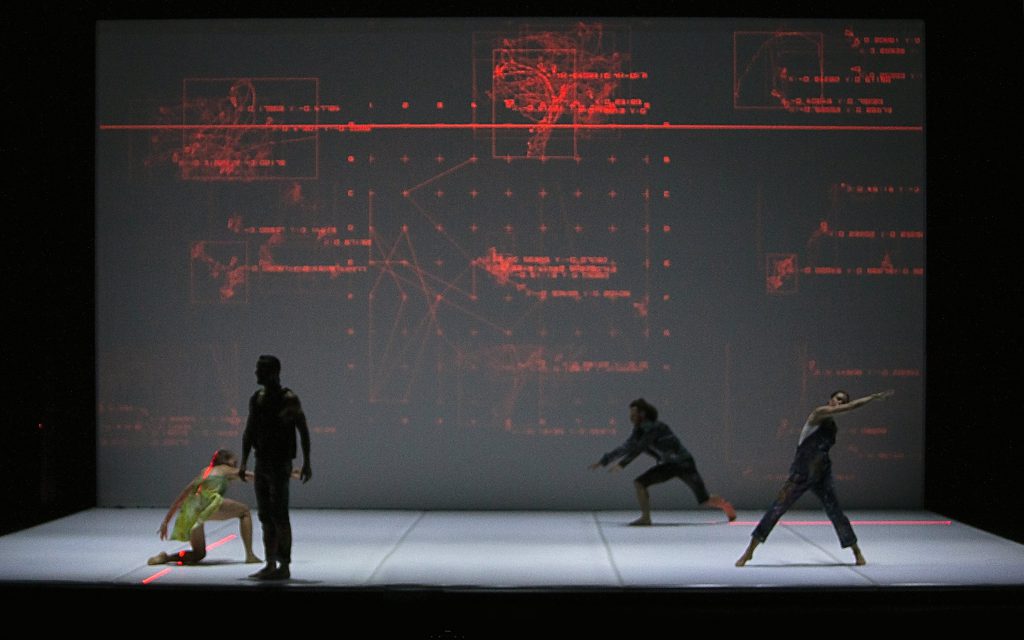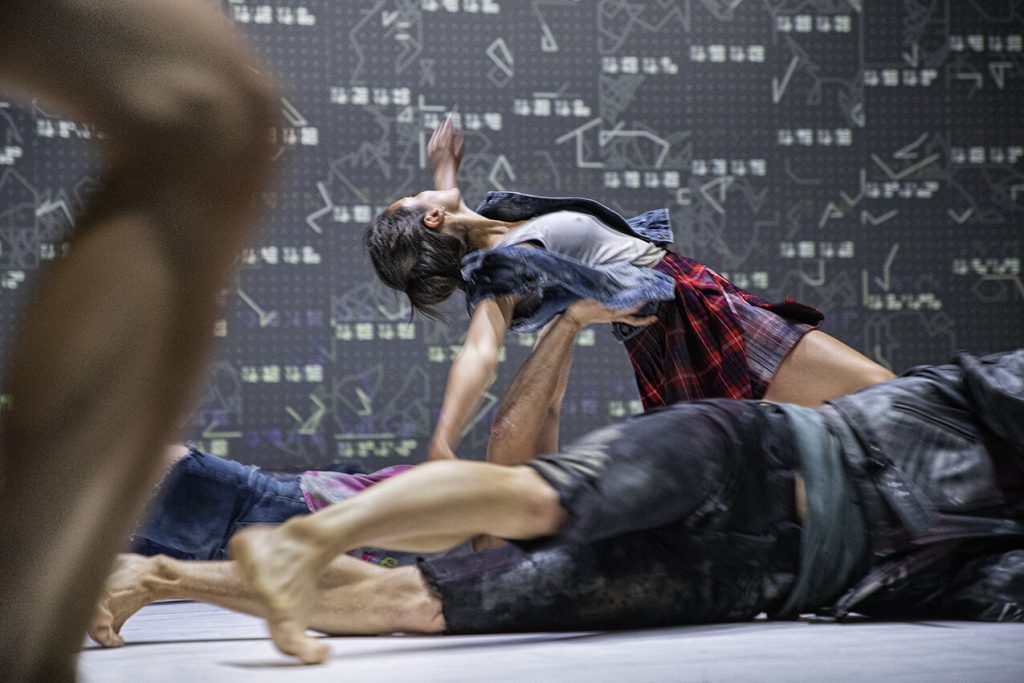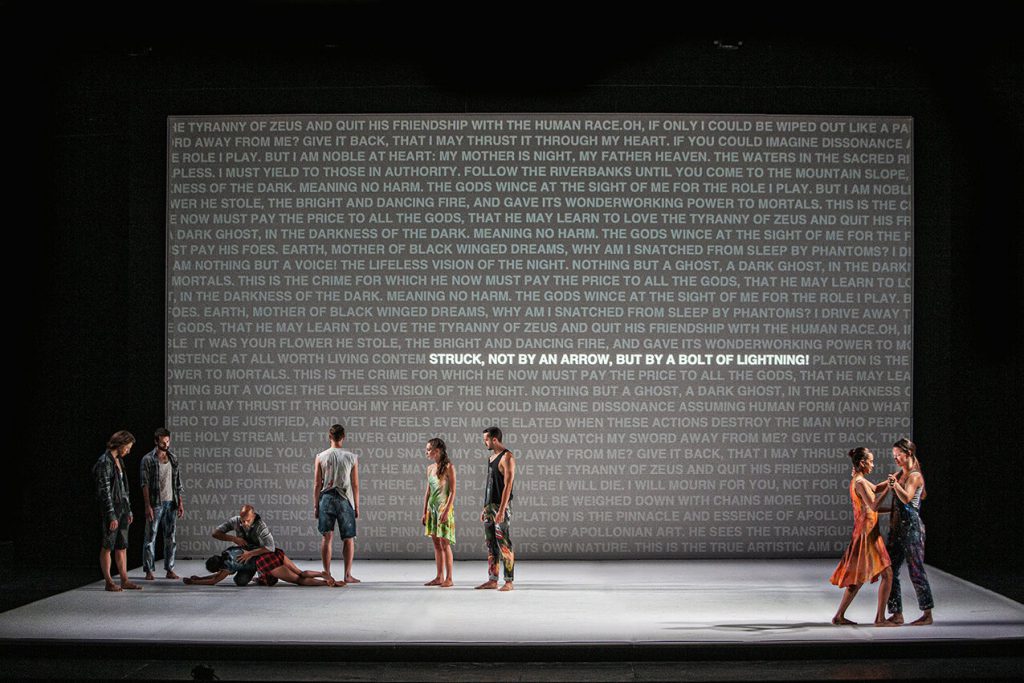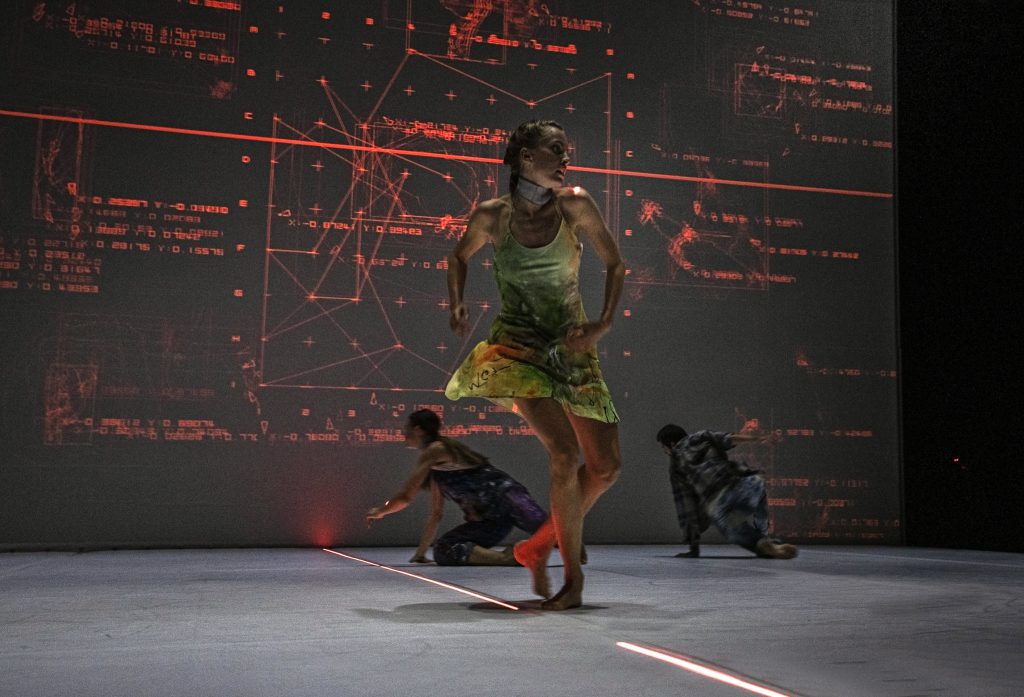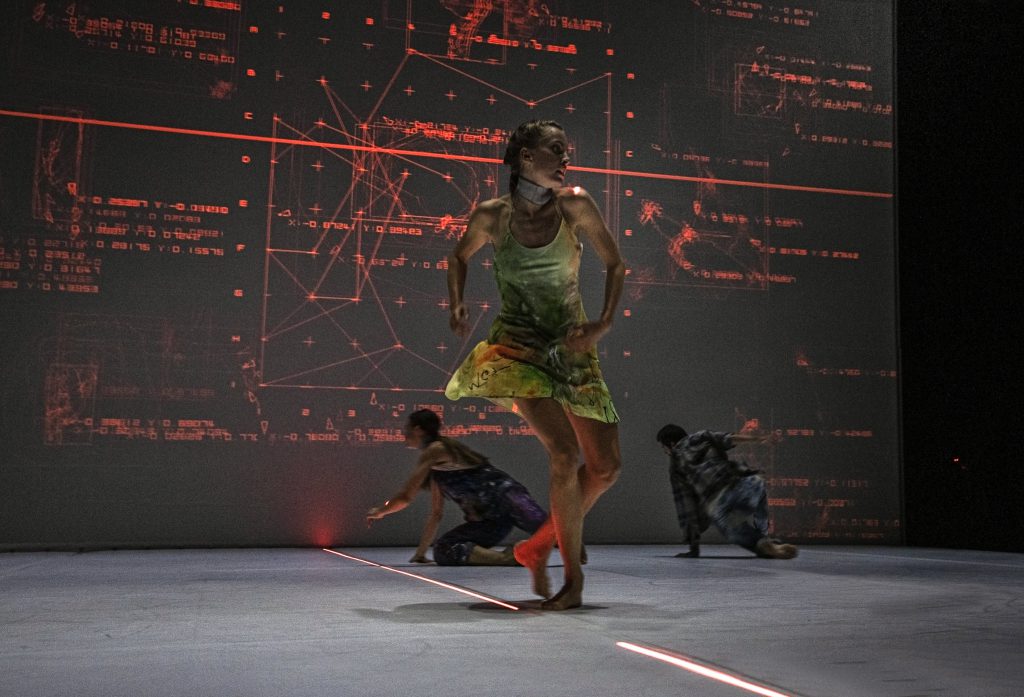 Co – organisation : Organization of Culture, Sports & Youth of the City of Athens (OPANDA)
Under the Auspices : Hellenic Republic Region of Attica, Municipality of Athens
The 16th Athens Digital Arts Festival is co-financed by the Hellenic Republic and the European Union through the Regional Operational Programme of "Attica" in the framework of NSRF 2014-2020.