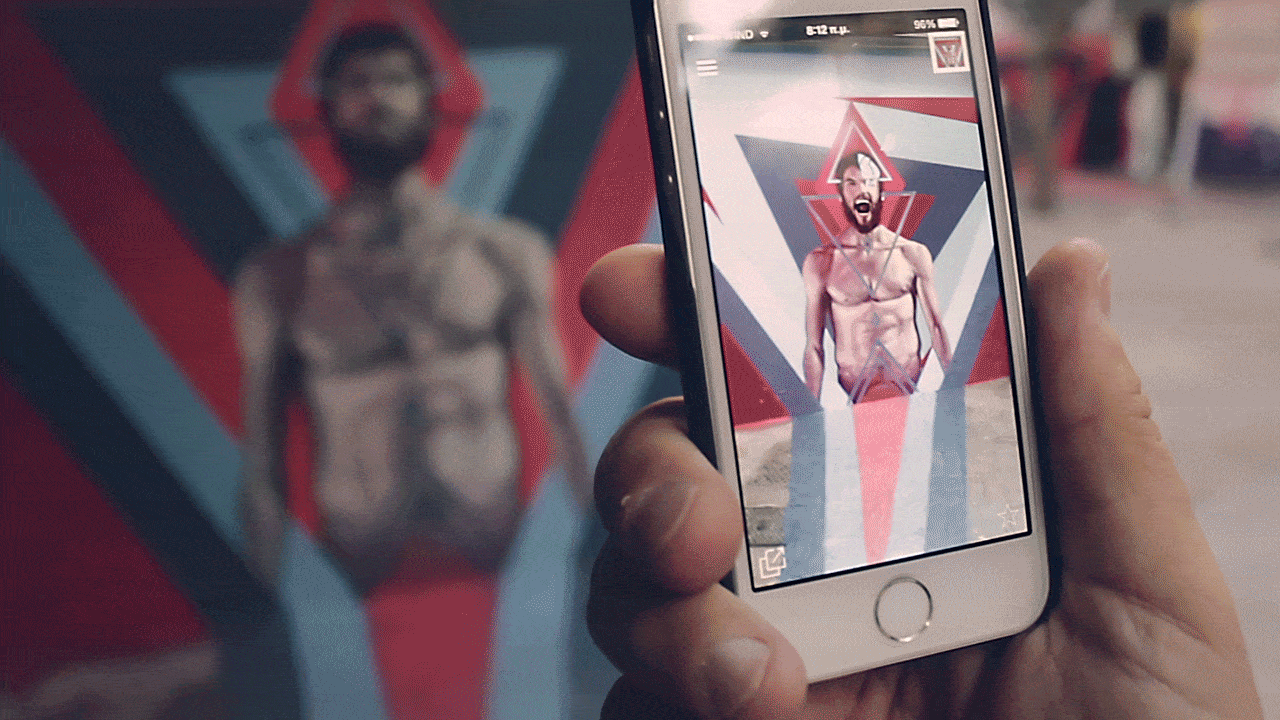 Athens Digital Arts Festival (ADAF) presents the augmented reality mural " Pallas  // Nemea" by the artist  Nikos Tsounakas and his team. The two murals can be found in two walls at Kalamiotou Street, just off St Irini square, in the historic center of Athens inviting the spectators/passers-by to discover them with the help of their smartphones or tablets.
The artist Nikolaos A. Tsounakas, allows the movement of a static artwork through the use of augmented reality technology to the public can interact with it by downloading the ADAF AR app, on their smart devices. In this way, the work unfolds beneath their eyes allowing them to become part of a digital, interactive experience in public space.
The two murals explore the relationship between Greek mythology and contemporary urban culture as well as street art and digital technology. In the first mural we can see a female figure alluding to the ancient goddess Athena Pallas, while on the other wall, a contemporary male figure stands as the Nemean Lion.
The diptych is part of a series of murals in downtown Athens that aim to reinvent the way that the audience perceives and interacts with art in public spaces, through a combination of traditional and new media art techniques.
"Pallas // Nemea" is the latest addition to a series of artistic interventions that ADAF has initiated in cooperation with the City of Athens in order to promote the importance of art in public space and also to contribute towards the artistic upgrade of the city with the active participation of the public.
Download the ADAF AR now:
Watch photo gallery on Flickr :