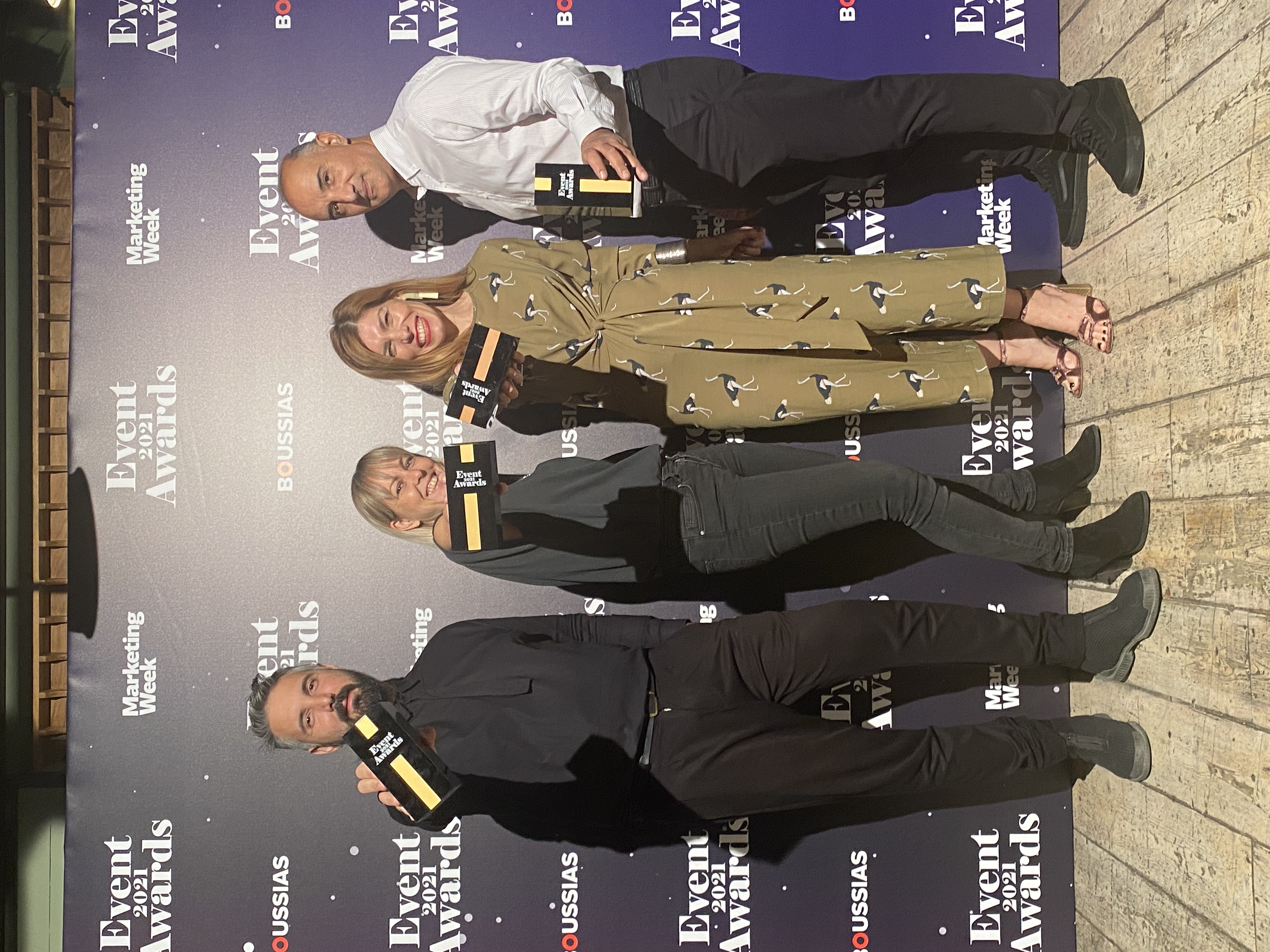 The Athens Digital Arts Festival (ADAF), continues its successful course and wins four awards at the  Event Awards 2021! 
The 6th Event Awards of Boussias Communications offered ADAF the opportunity to stand out through four significant distinctions for the projects it implemented in in the unprecedented year of 2021.  
At a time where human contact and our relationship with public space is being reevaluated, digital art  offered us the opportunity to live unique experiences and to shift our perception of art and the public space. ADAF evolved organically and quickly adapted to the unprecedented conditions that were created by the pandemic and through its specially designed projects, was able to offer original experiences to its audience when almost everything around us seemed to freeze in time.  
The Athens Digital Arts Festival received the following awards at the Event Awards 2021.  
1 GOLD | Category: Best Pivot from Physical to Virtual | Project: ADAF ONLINE  
ADAF ONLINE (online.adaf.gr) was the natural, digital evolution of the physical festival. It was the first Digital Art Online Streaming Festival, which offered daily special experiences and world premieres to its audience. Through its specially designed platform, it hosted artwork of Greek and International artists on demand and live streaming for three consecutive months. 
2 GOLD | Categories: Special Events / Broadcasting & Video & Graphics | Project: 3D Projection Mapping on the Hellenic Parliament for the project "1821-2021, 200 Years from the Greek Revolution" 
This project reflected our history's memory where the past and present were fused together through the projection of the Greek Revolution's heroes, on the face of the Greek Parliament.  
1 BRONZE | Category: Cultural Event | Project: "Let's Get Phygital" 
"Let's Get Phygital" was the first interactive phygital exhibition held in the heart of the city, highlighting its natural and urban landscapes through digital art. The event highlighted technology in a contactless interaction era (Covid-Free) and was also the first event where the public could enjoy the event through a 3D Virtual Tour.  
We are delighted and honored to receive these awards and as Erini Toli, the President of the Evaluation Committee stated in her speech " It is a special moment for us to be meeting in person again to celebrate the event industry. It is always important to honor the people who are active and distinguished in the industry. We experienced upheavals, but we adapted and evolved. We found new solutions, we utilized technological tools and remained strong through our creative flame".