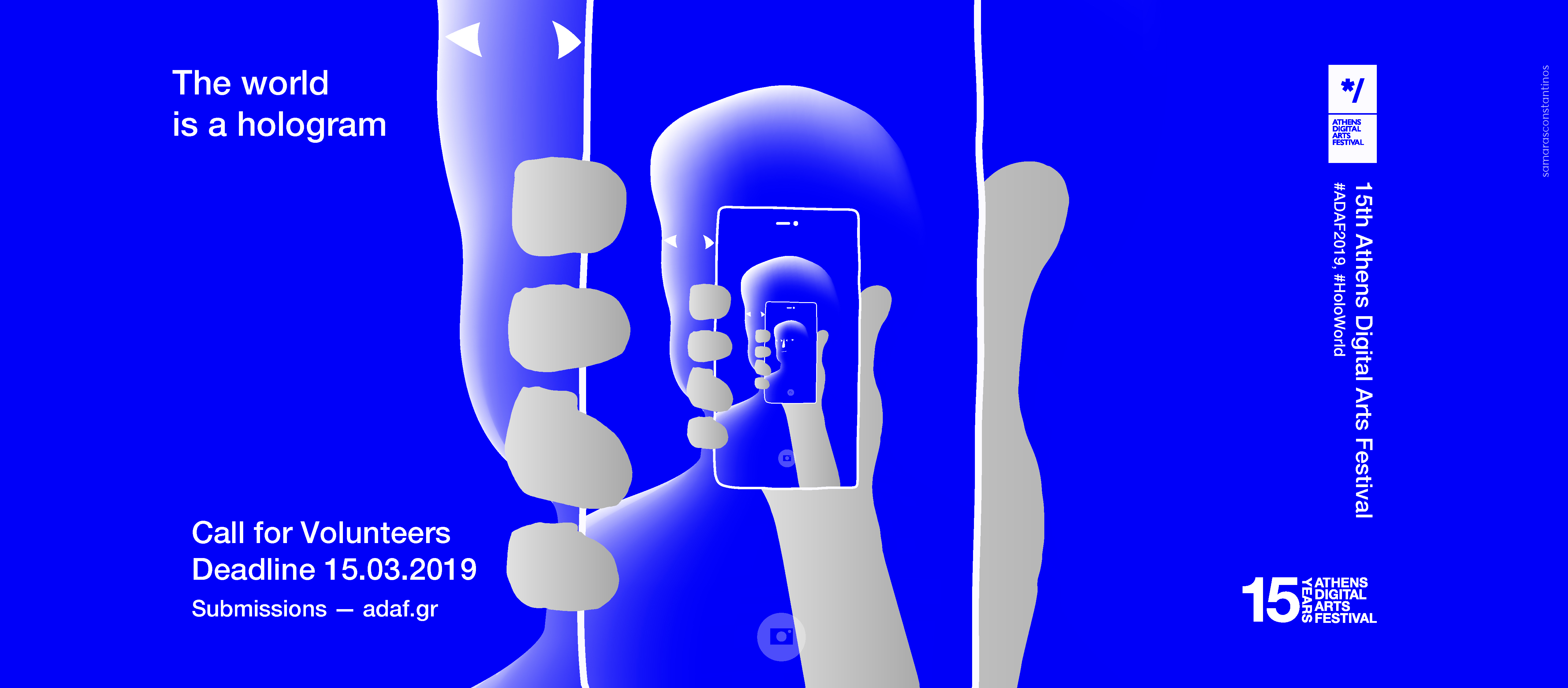 Athens Digital Arts Festival (ADAF) announces its 15th-anniversary edition between 9 – 12 of May 2019. This year, the Festival will take place in Athens, under the theme The World is a Hologram. As anything one can imagine can become reality, ADAF 2019 aims to explore the infinite scenarios for the future through the triptych art – science – technology.
ADAF 2019 collected 3.574 proposals from  3.530 artists (103 countries) who responded to our Open Call.
You can watch our video documentation of the last Festival (May 2018) and see how ADAF brings the magic of the future through unique immersive experiences.
Athens Digital Arts Festival invites you to join the team!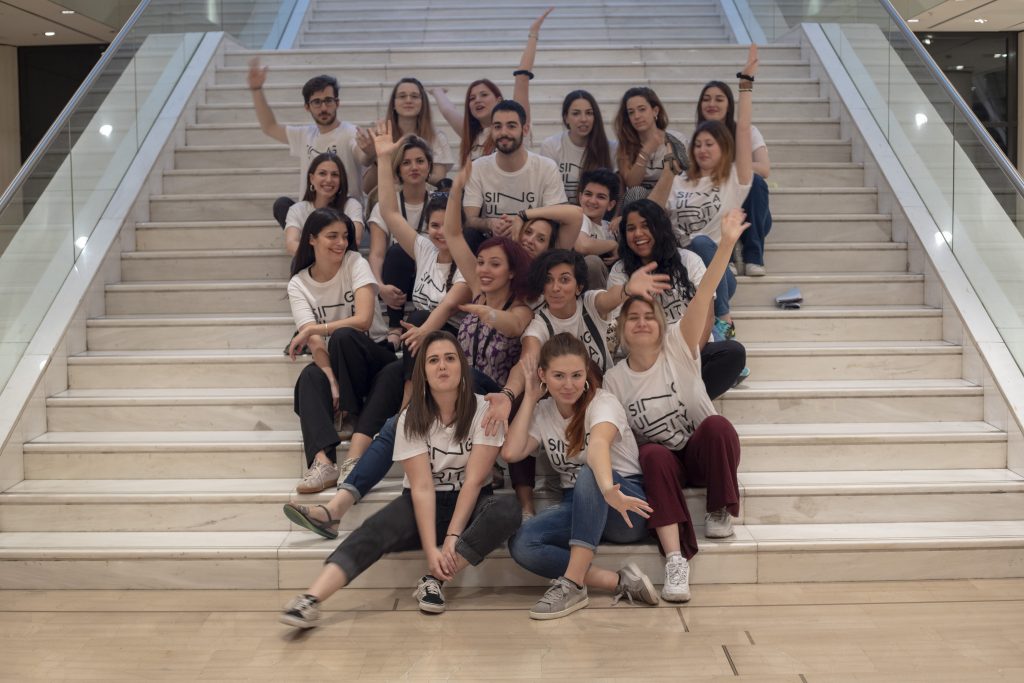 Volunteers are a vital part of Athens Digital Arts Festival. Every year, plenty of creative people join the Festival's team in order to develop their abilities and help in all sectors of the festival, such as in the audience reception, exhibition set-up, and production as well as in guided tours.
By participating at ADAF you will have the opportunity to live a unique experience and contribute, according to your dexterity, skills, interests, and availability, to all creative and organizational processes of the 15th edition of the festival. If you are over 18, please fill in the following form. Deadline: 15.3.2019
At the end of the festival, all volunteers will receive a certificate of participation.
More Info: volunteers@adaf.gr
*/ 15th Athens Digital Arts Festival | 9 – 12 May 2019
2019.adaf.gr | #ADAF2019 #HoloWorld