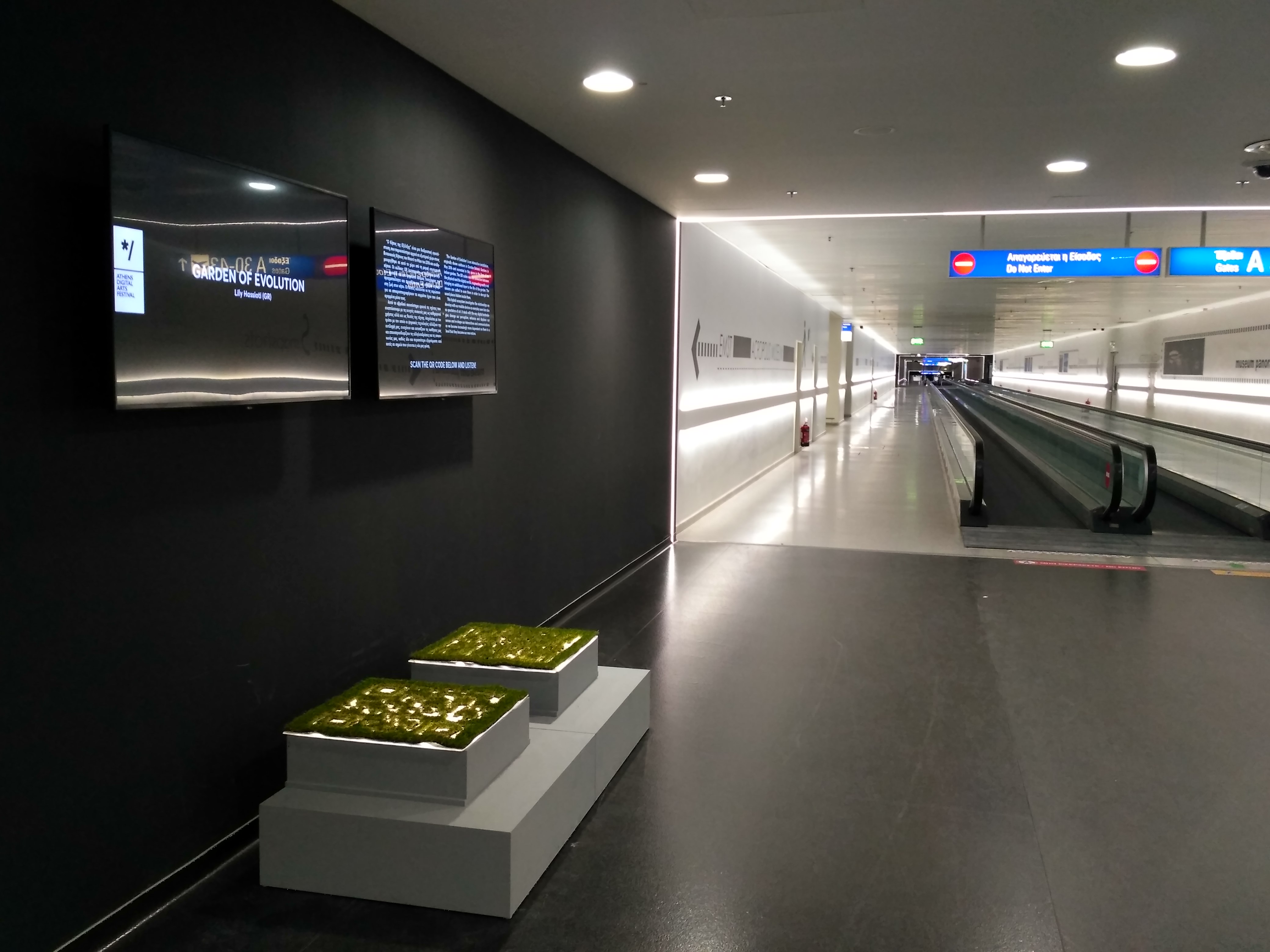 Once again, Athens Digital Arts Festival and the Athens International Airport "Eleftherios Venizelos" establish a creative collaboration, welcoming the visitors of Athens to the city, with a taste of digital arts.
Entering to Athens, you can also enter the future!
ADAF Artwork Installations for the Underground Link (Plateau 3 & 4) in the International Airport of Athens "Eleftherios Venizelos".
A series of modern artistic facilities will add value and upgrade the Underground Link of the airport that connects the Main Terminal Building with the Satellite Building. Our goal is to offer the passengers that pass through this route (600m) and through thematic zones (namely Plateau 3 & 4), impressive works of modern art.
Through a creative dialogue, ADAF presents works that bring a pleasant surprise to the traveling public while promoting critical thinking. At the same time, the audience enjoys a unique audiovisual experience through diverse artistic facilities either arriving or leaving  Athens.
#Attractive, #StateoftheArt, #FutureOriented, #NewMedia, #HighΤech, #PhotoOpportunity #AIA #ADAF #ADAF2019