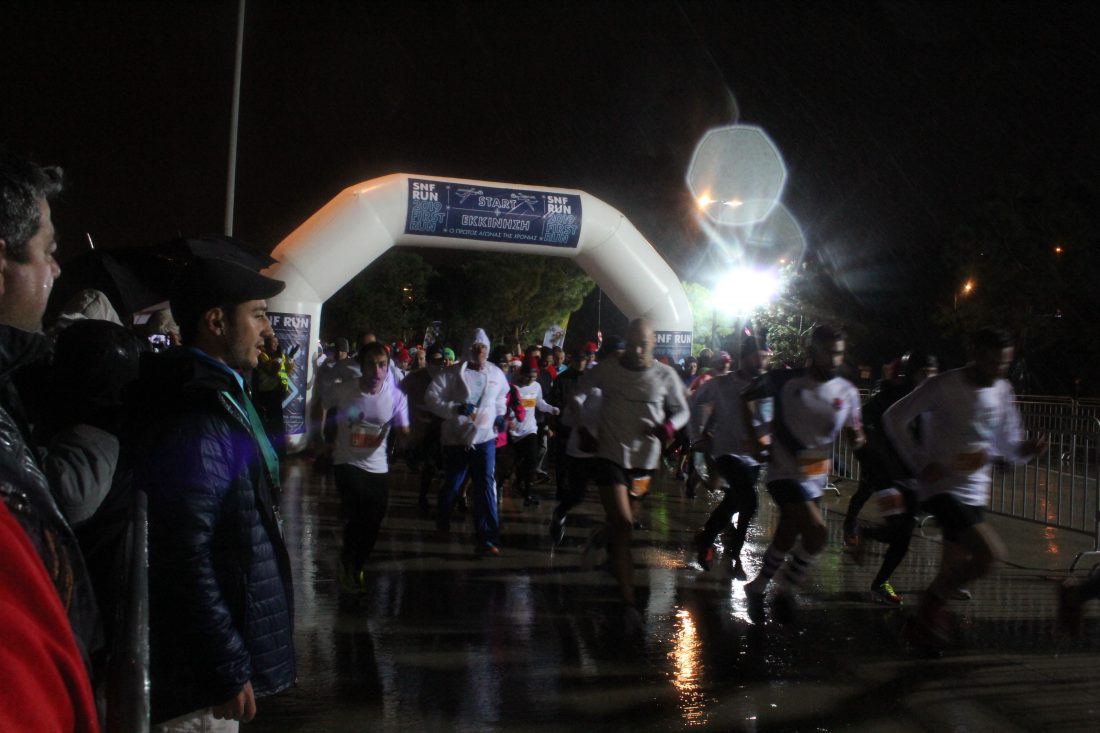 Εspecially for the SNF RUN 2019 FIRST RUN 4k race organized by the Stavros Niarchos Foundation and took place a few minutes after we welcomed the New Year, Athens Digital Arts Festival (ADAF) created a unique interactive and participatory installation.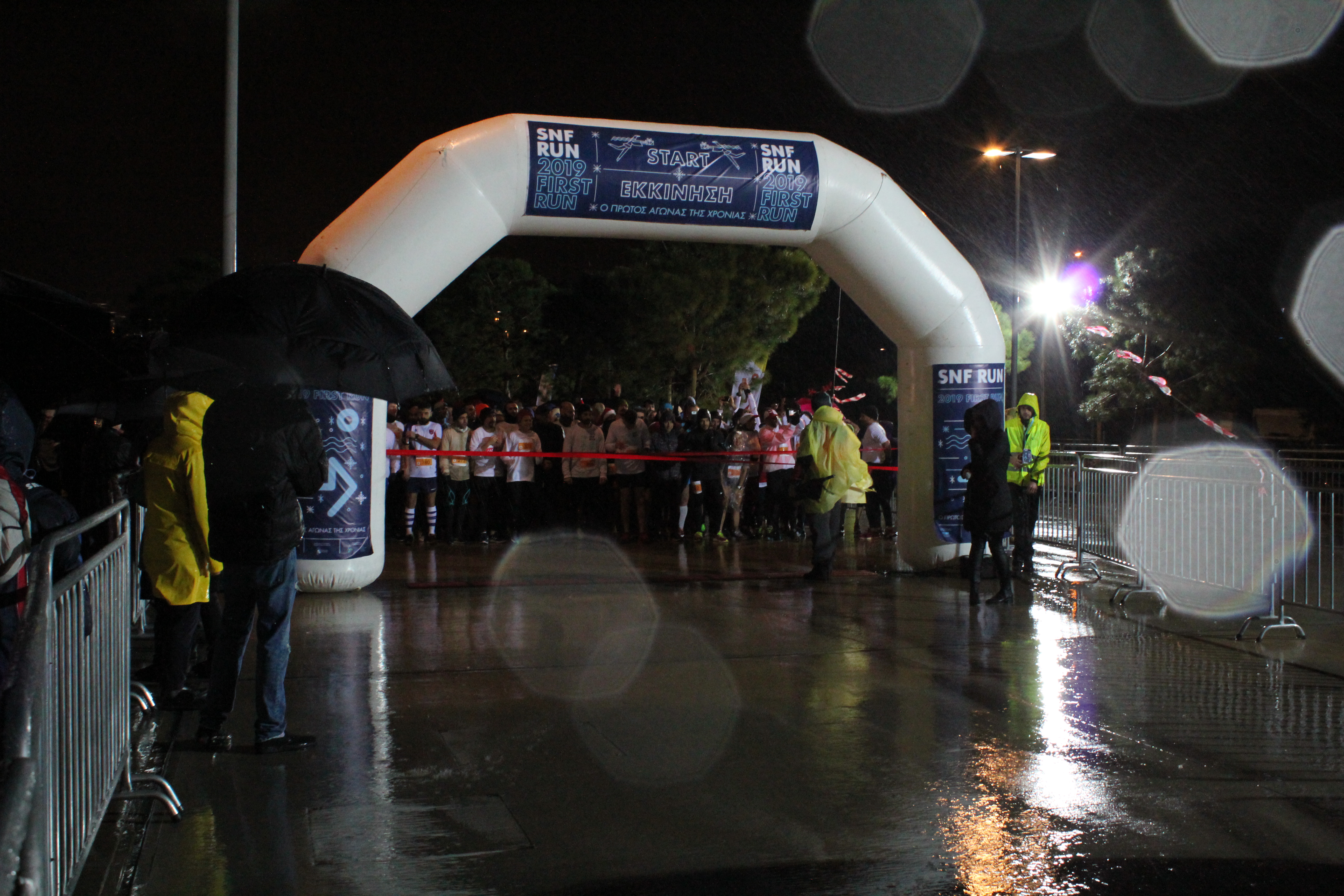 Finish Line Digital Canvas displayed runners as they cross the finish line in real time, forming a mosaic of human bodies. As participants were running to the future, ADAF brought them even closer by enhancing their experience, imprinting them on a digital canvas that united individual efforts into a collective body.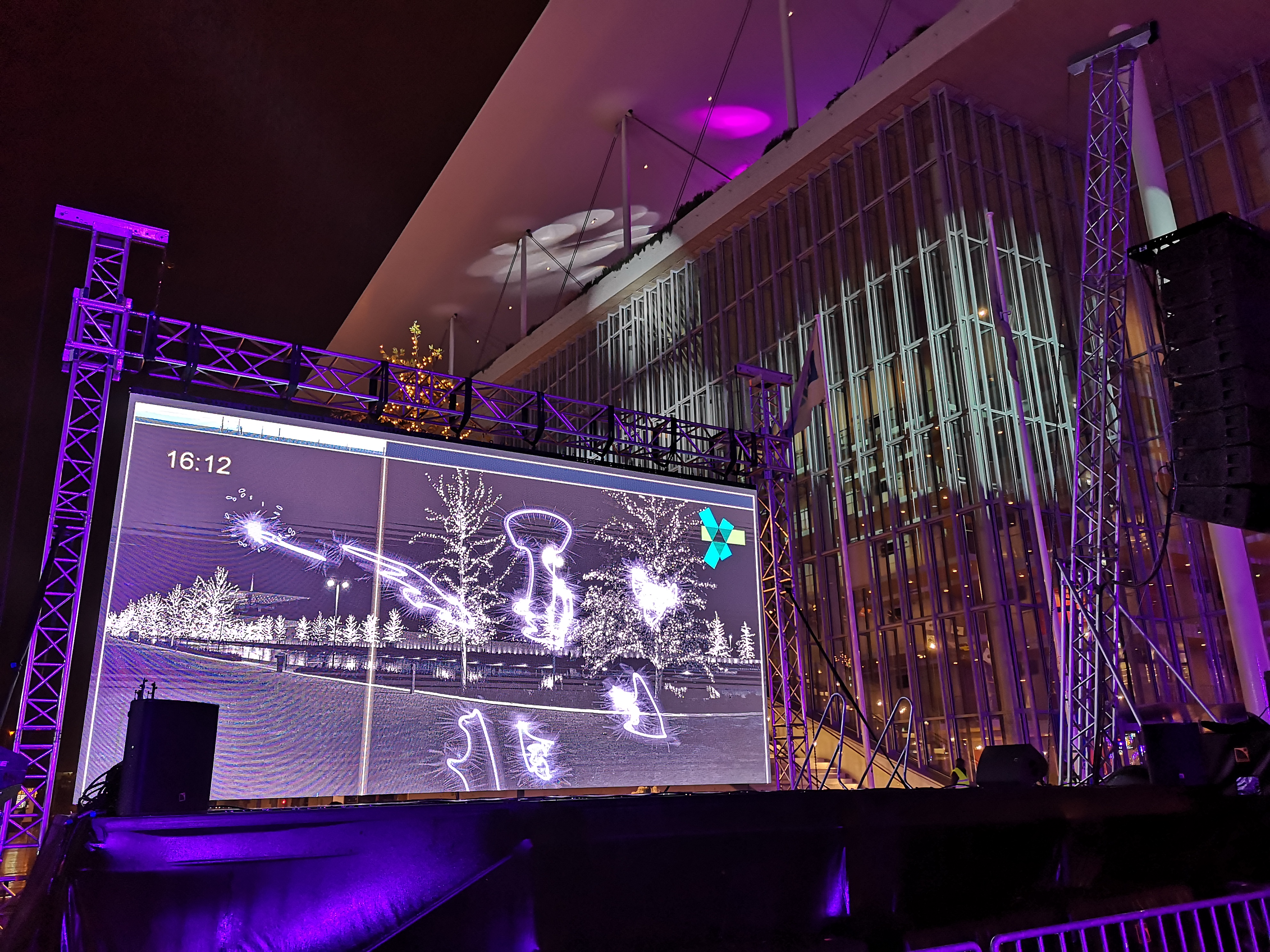 The race was organized and exclusively funded by the Stavros Niarchos Foundation (SNF), under the supervision of the NGO "Regeneration & Progress".  This year's race invited the runners to join forces, and, with the further contribution of the Stavros Niarchos Foundation, transformed their participation into a New Year's gift for children that need it the most.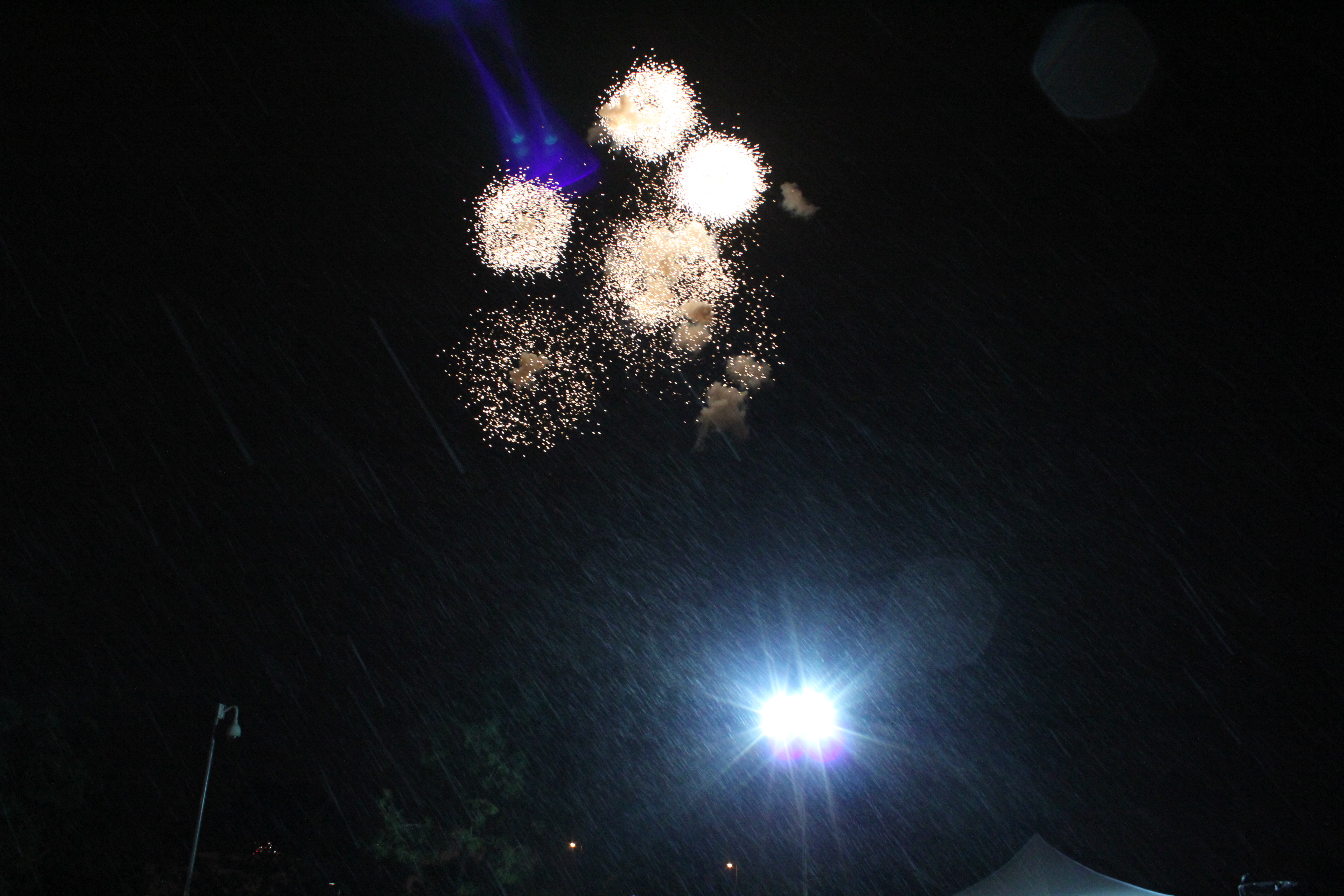 Participation to the race was secured through the contribution of a nominal participation fee by the runners, which was tripled by the Stavros Niarchos Foundation, and was fully offered to non-profit organizations that dedicate their work to children.