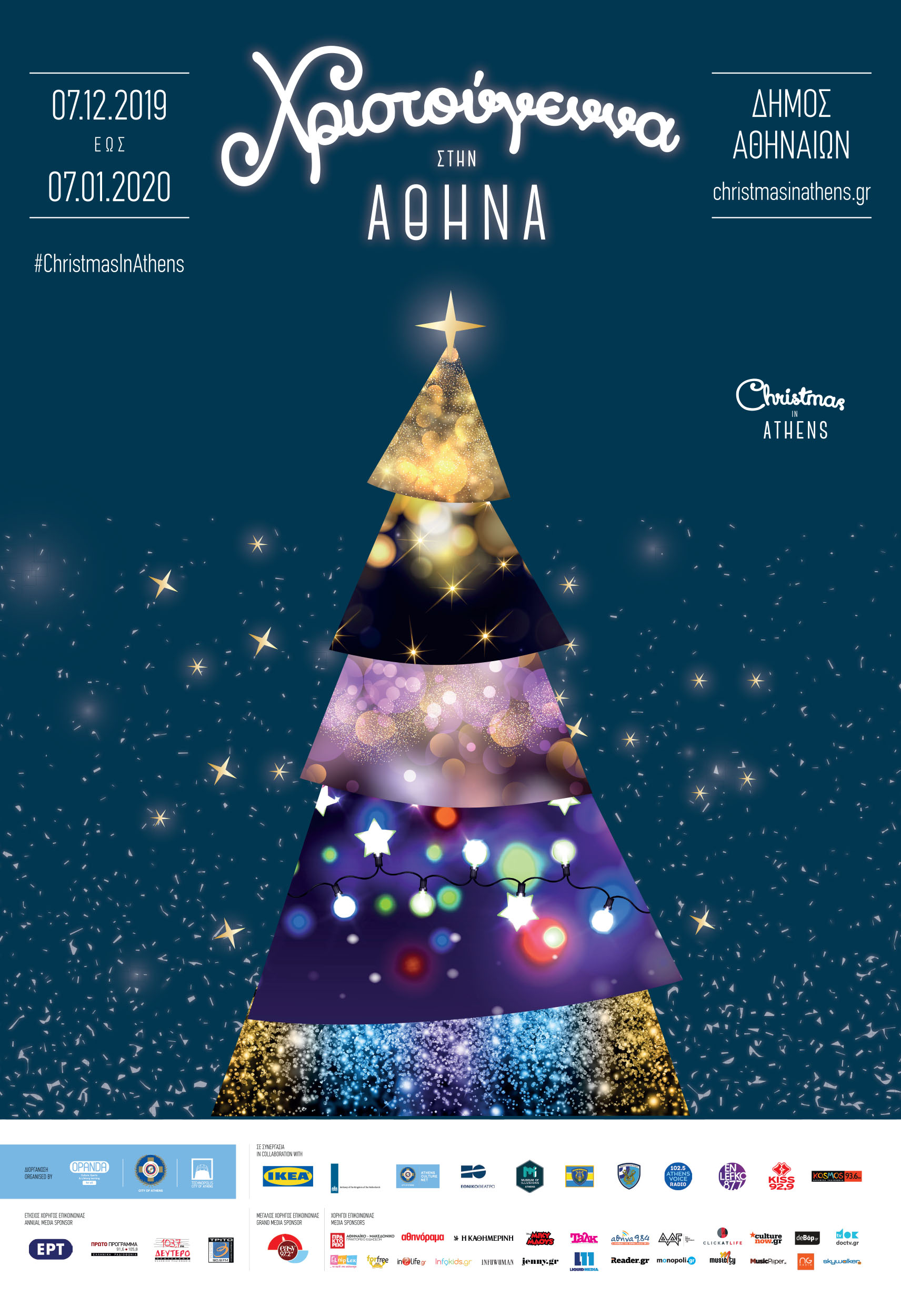 This year, Athens Digital Arts Festival (ADAF) is evolving its Christmas installations, with more innovative activities, aiming to an even higher level for its audience!
25 original interactive Christmas installations were created by Athens Digital Arts Festival exclusively for the City of Athens (world premiere) and are waiting for you to enjoy the greatest festive experience!
Athens Digital Arts Festival, in collaboration with the City of Athens, the Cultural, Sports & Youth Organization of the City of Athens and the Technopolis City of Athens, presents, for the first time, a festive Athens Christmas Light Festival featuring original interactive art installations, Christmas trees and stars, a colorful pixel forest, magic mistletoe, mapping projections and more!
A Christmas Light Route on Acropole's foothill
Dionysiou Areopagitou, the pedestrian street adjacent to the Acropolis is being transformed into a digital Christmas Light Festival venue by the Athens Digital Arts Festival. Featuring original luminous and interactive art installations, presented for the first time (world premieres) in festive Athens, one of the most famous and picturesque streets of Athens is turned into a digital exhibition for the Athenians to experience during Christmas. Digital Christmas trees and stars blend their light with the breathtaking aura of the place creating a unique feeling and building up the festive spirit. A multicolored pixel forest is awaiting you to cross it and light it in the colors you like. Magic Christmas mistletoe glow in your path, for you to get under them and kiss your significant other you really love!
An exciting journey full of lights and surprises, in which residents and visitors of Athens will experience the magic of Christmas, conjuring with their presence every artistic installation, while giving a festive glow to the city.
Dionysiou Areopagitou Pedestrian Street
December 10, 2019 – January 10, 2020
The Night of the Wishes. A Projection Mapping Show
This year's Christmas Eve will be a night of wishes for the Athenians! The sky above Kotzia Square will be filled with the traditional "Night of Wishes" lanterns, with the Town Hall starring in a specially designed audiovisual evening. At that night, residents and visitors of the city will be able to "light up" the city with their wishes, each one of them sending a lantern in the sky and experience an exciting spectacle and a unique audiovisual show, with the Town Hall Mansion on the background.
Kotzia Square
December 24, 2019
Watch the video gallery:

Check the full program of Christmas in Athens and feel the magic: christmasinathens.gr
#ADAF #ADAFgreece #ChristmasInAthens