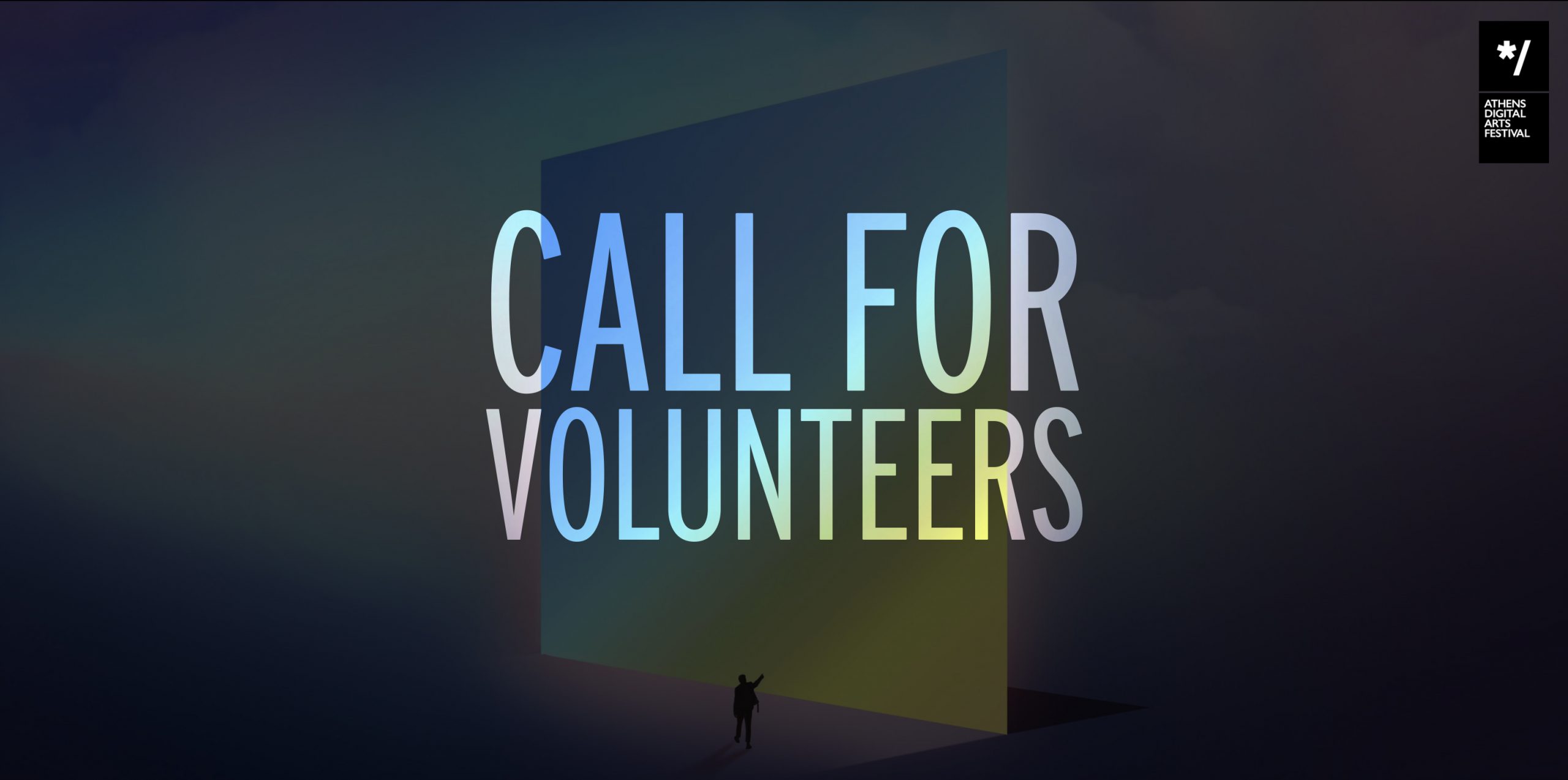 Come join the dynamic team of The Athens Digital Arts Festival for an ultimate volunteer experience!
17th ATHENS DIGITAL ARTS FESTIVAL ONLINE: 20.09.21 – 31.10.21 | PHYSICAL: 13.10.21 – 17.10.21 HISTORIC CENTER OF ATHENS
The Athens Digital Arts Festival (ADAF) is back with its 17th annual event "Tāctus," a theme that aims to redefine human connection and relationships. This year's festival will launch with an online edition on September 20th and peak with a physical exhibition in the Historic Center of Athens, from October 13th to October 17th.
For this, ADAF needs YOU!
Volunteers play a vital part in The Athens Digital Arts Festival. Every year, a group of wonderful creative people gather to join the Festival's team in order to support the festival while developing their own skills, knowledge and experience. Whether you will assist in audience reception, exhibition set-up, production or guided tours, you will certainly leave with an enriched, fun, unique experience as well as an official participation certificate. Your role will depend on your preferences, skill set, interests and availability.
If you are over 18 and feel you is the right fit to join our team, please fill in the following form before September 26th, 2021.