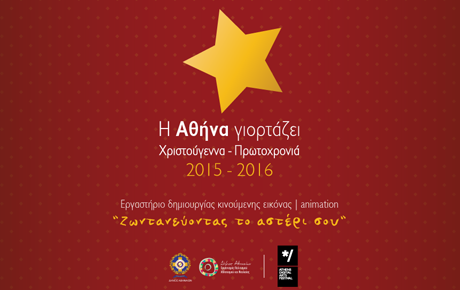 December 26 – January 01 2016
In collaboration with the Organization of Culture, Sport and Youth of Athens, Athens Digital Arts Festival organize animation workshop for kids "Animating your Star", in the framework of the city celebrations for Christmas and New Year's Eve.
During the workshop, kids have the opportunity to design their first animated creations and explore the secrets of animation. The workshop offers to kids, between 6-10 years old, a unique opportunity to "travel" from traditional drawing to the composition of moving image with the help and supervision of experienced animators. Meanwhile, they create their own Christmas Star and they keep it as a memory of the workshop.
Opening Hours: 10:00 – 18:00 | Duration of Workshop: 30 minutes
Location: Kotzia Square
Entrance Free
Watch photo gallery at Flickr: