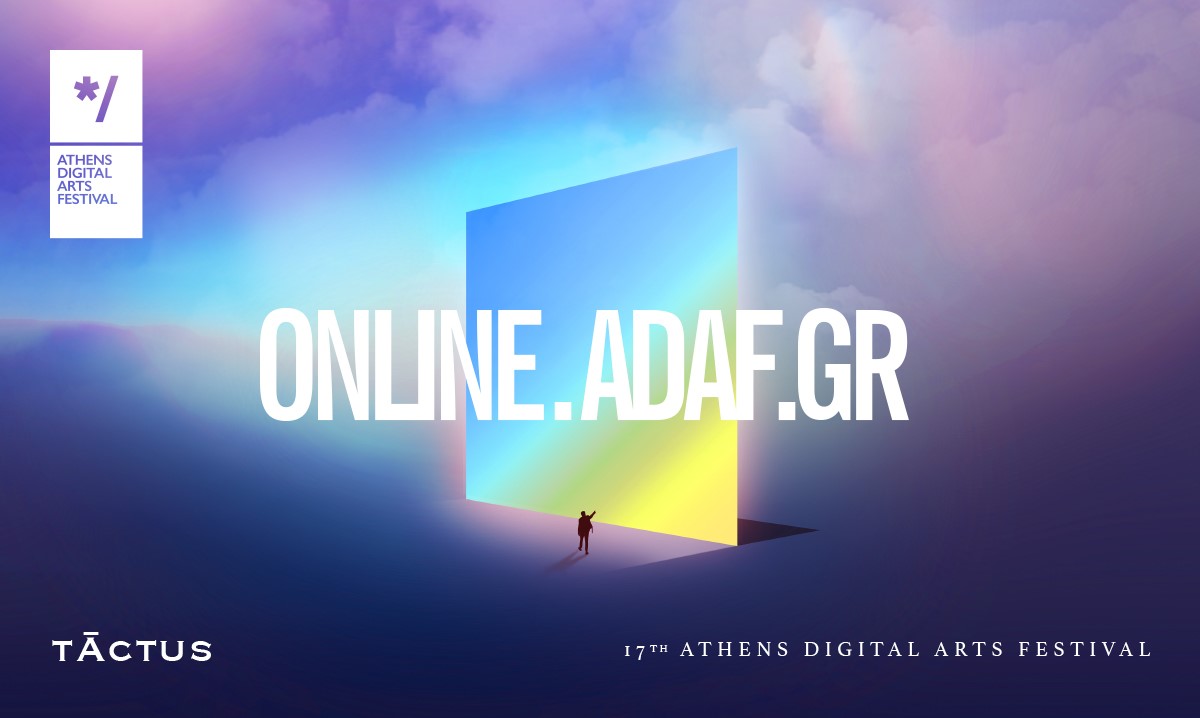 The 17th Athens Digital Arts Festival is hybrid and back with another exciting online edition. 
From this Monday, September 20th 2021 until October 31st, 2021,  online.adaf.gr will come aLIVEwith video art, animation, web art, digital image, performances, VR, Games, Talks, Workshops, ADAF kids and more!  
The online edition will commence this year's festival and gradually transition into the physical festival that will take place from October 13th -17th and unravel a new cultural gem in the Historic Athens City Centre.  
Originally designed as a reaction to the COVID-19 physical barrier and as a way for ADAF to stay connected to its audience, ADAF ONLINEhas now organically grown and established itself as a dynamic entity of the festival.  Through this specially designed ADAF platform, the work of local and international artists as well as an exciting series of events, can now be accessed by limitless international audience.  
This year's theme "Tāctus," couldn't be more appropriate.  It is about redefining the notion of contact and redefining human connection, both as a form of communication and physical contact.  
Humanity is currently in the process of reinstating the notion of connection / communication in an effort to restore society's collective consciousness and its "beat" in this world. This process has been assisted by new media and technology, more than anything else, offering enhanced contactless connection as a solution to society's struggle to fill the physical void.  
We were overwhelmed with the thousands of exciting applications that came in from all over the world and are extremely excited to present our selection in the upcoming Athens Digital Arts Festival.