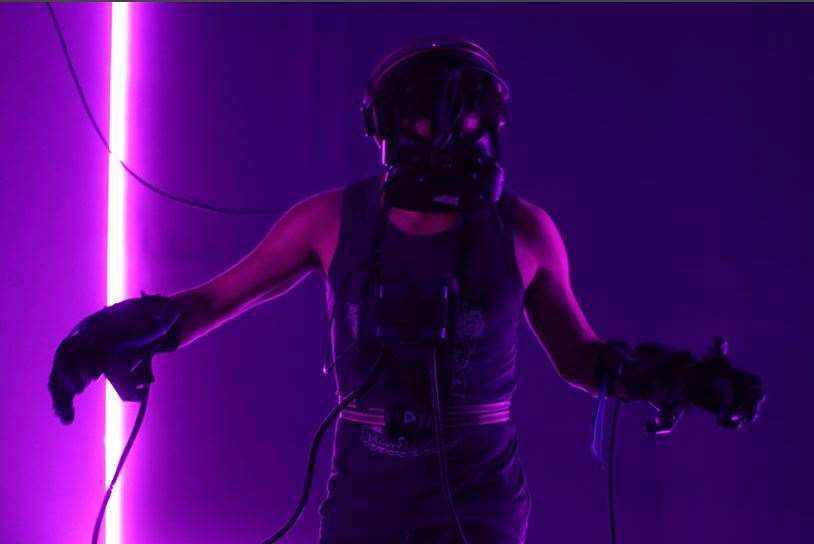 The Pre – Event of the new Art, Science & Technology exhibition, Extending Reality, is on! A body experience that pushes virtual reality one step beyond.
Visit  Ίδρυμα Ευγενίδου / Eugenides Foundation / The New Digital Planetarium on 8 – 10 November, and be the fisrt to wear a haptic gloves in combination with VR mask!
The artwork Human After is an extra-corporal experience located in a future in which the only vestige of human beings are their digitalized and uploaded consciences now controlled by an artificial intelligence. The artwork aims to open a discussion on how we imagine our future and the choices we will be force to make in the verge an age of massive upcoming technologies.
For the first time, the mexican artist Anni Garza Lau visits Greece and presents the "Human After"!
The artwork was developed with the support of Immension Lab BBVA-CCD 2018.
➡ 8 – 10 November 2019
➡ Opening Hours: 10:00 – 14:00 & 17:00 – 21:00
➡ Venue: Eugenides Foundation, The New Digital Planetarium
➡ Free entrance
#XReality #XR #XRChapterOne #ADAF #EugenidesFoundation #EugenidesPlanetarium #Planitario