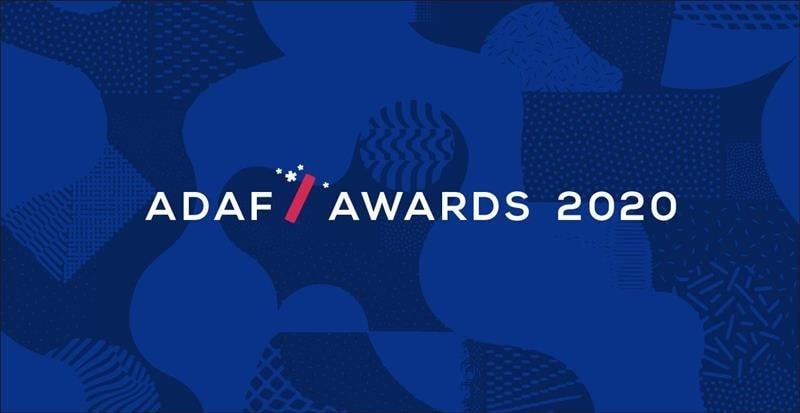 ADAF AWARDS 2020
The 16th international festival for digital arts of Greece, Athens Digital Arts Festival (ADAF), the pioneer longest living institution dedicated to digital culture in the country (est.2005), is launching the Online Cultural Reality. The first Digital Art Online Streaming Festival, is here and offers to the public every day special experiences and world premieres.
ADAF invites you on Thursday, September 17, 2020, 20:30, at the ADAF AWARDS ceremony. Throughout, ADAF ONLINE, the public had the opportunity to vote for their favorite artworks. For each category, the three favorite works of the public will be highlighted. The alley of Hairephontos street, outside the entrance of the Danish Institute of Greece, will be specifically formed in order to host an unforgettable event under the imposing lights of the Acropolis.
For those who are not able to attend the event and rushed by the conditions of our epoque, the ADAF AWARDS ceremony will be held also, Live Streaming on the online platform of ADAF ONLINE (online.adaf.gr).
The surprises do not stop here! The ADAF AWARDS ceremony, will be accompanied by the screening of the emblematic performance "Centaur". After the -double- sold out of the Online Performance 'Centaur" which was presented in the Online Platform of ADAF ONLINE (online.adaf.gr), ADAF is connecting the digital with the physical world and presents the first physical performance, in the context of ADAF 2020.
The physical world meets the digital under the shadow of the Acropolis
CENTAUR | A thought-provoking encounter between dancers and artificial intelligence.
"Centaur" examines the consequences of using artificial intelligence and the power of technology. The title 'Centaur', inspired by the half-horse half-human creature from Greek mythology, is also the name of a computer-science concept that elevates human qualities by combining artificial and human intelligence.
Great names as Pontus Lidberg (Dansk Danseteaters new artistic leader), Ryoji Ikeda (Japan's leading electronic composer and visual artist), Cecilie Waagner-Falkenstrøm (expert artist of Artificial Intelligence), and the Royal Danish Ballet create Centaur – a visually appealing dance performance about the human tendency to project feelings onto machines. The purpose-designed artificial intelligence that can simulate a conscience, emotions and intentions, are both co-creators and the cast of the show.
The CENTAUR show is presented to ADAF by the Danish Institute at Athens.