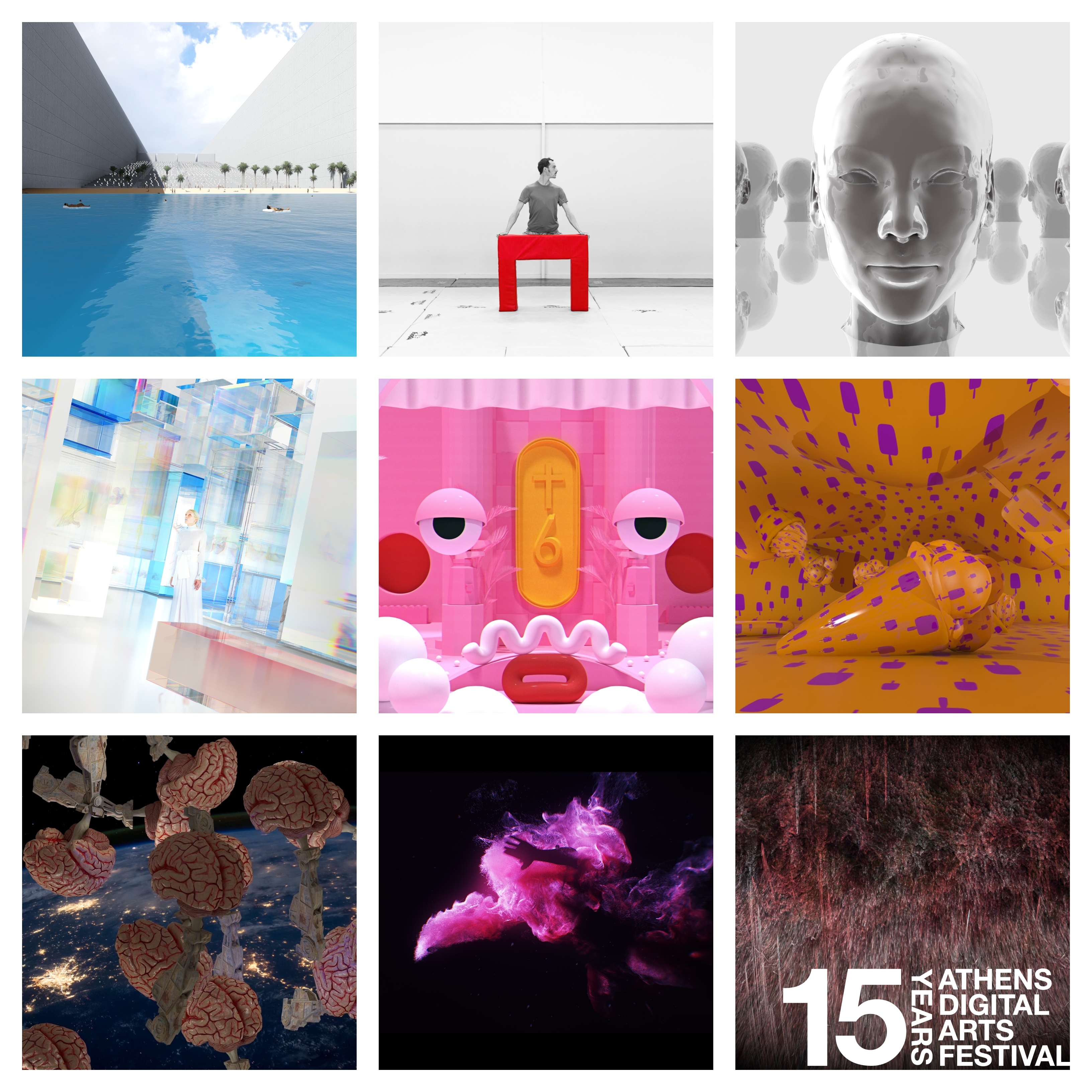 European Heritage Days 2019 | Arts and Entertainment: searching for the leisure time
The Ephorate of Antiquities of Athens in collaboration with Athens Digital Arts Festival (ADAF),  presented at the Archaeological Site of Lykeion special a video art screenings dedicated to leisure time in the cities.
Aiming to promote the digital arts to the general public of the city as a means of entertainment and information, the public had the opportunity to attend screenings of important video art films in a unique art and technology experience. As cultural heritage is fundamental to societies, it is interesting to look at the role of new digital technologies, both in the arts and entertainment, and in preserving the cultural heritage for the future. Over 70 000 events are organised every year in order to help raise awareness of the value of this common heritage and the need for its conservation for present and future generations. In celebration of some of our oldest traditions, this year's edition (#EHDs) will shine a spotlight on Europe's rich "Arts and Entertainment" heritage.
In the framework of European Heritage Days  (#EHDs) Athens Digital Arts Festival, the  greek representative in the international digital art scene, was once again part of this big celebration of  Ministry of Culture and Sports / Directorate of Museums and the activities under the theme Arts and Entertainment.
We trasformed a great spece, the Archaeological Site of Lykeion, into an open air cinema for video art screenings!
Thank you all for joining us and stay tuned for more news that are about to pop up and excite you!
➡Vasilissis Sofias Avenue & Rigillis Street, Athens,
➡Friday 27 September 2019, 19:30 – 22:00
➡Free Entrance
Ephorate of Antiquities of Athens
Athens Digital Arts Festival
European Heritage Days EHD Ευρωπαϊκές Ημέρες Πολιτιστικής Κληρονομιάς ΕΗΠΚ
#EHDs #EHDgr #ΕΗΠΚ2019