Mid-November saw the completion of a magnificent European Heritage Days project by the Directorate of Archeological Museums, Exhibitions and Educational Programs of the Hellenic Ministry of Culture and Sports. A series of augmented murals were unveiled on the streets of Athens, Thessaloniki, and Ioannina, opening the dialogue between cultural heritage and urban life.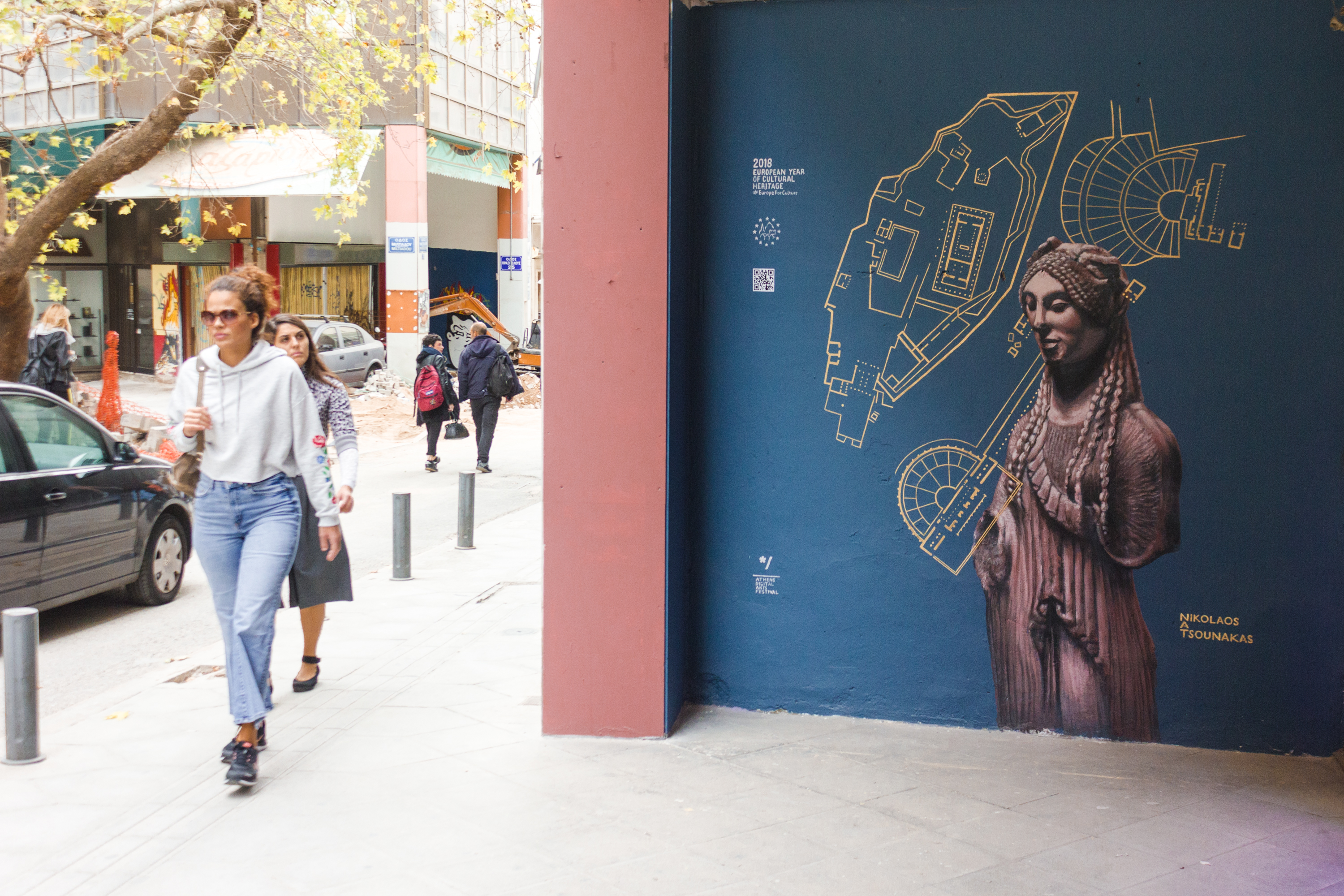 Applying modern techniques to traditional frescoes, the six murals have presented a new vision of heritage. In their themes and forms, they follow the European Year of Cultural Heritage 2018 motto "Our Heritage: where the past meets the future," creating new memories and redefining the way of experiencing our cultural heritage.
A program of 6 augmented reality murals that connects the history and culture of three cities. The artist, Nikolaos A. Tsounakas created 6 AR+ murals that bridge the past and the future. Implementation of Athens Digital Arts Festival for the General Directorate of Antiquities and Cultural Heritage of the Ministry of Culture and Sports, in the framework of the European Year of Cultural Heritage.
All you need to do is download the ADAF AR application and scan any AR-enabled image.
ADAF AR is the first ever greek Augmented Reality app with cultural content, created by */ Athens Digital Arts Festival.
Download the ADAF AR now:
#EHDs #EuropeForCulture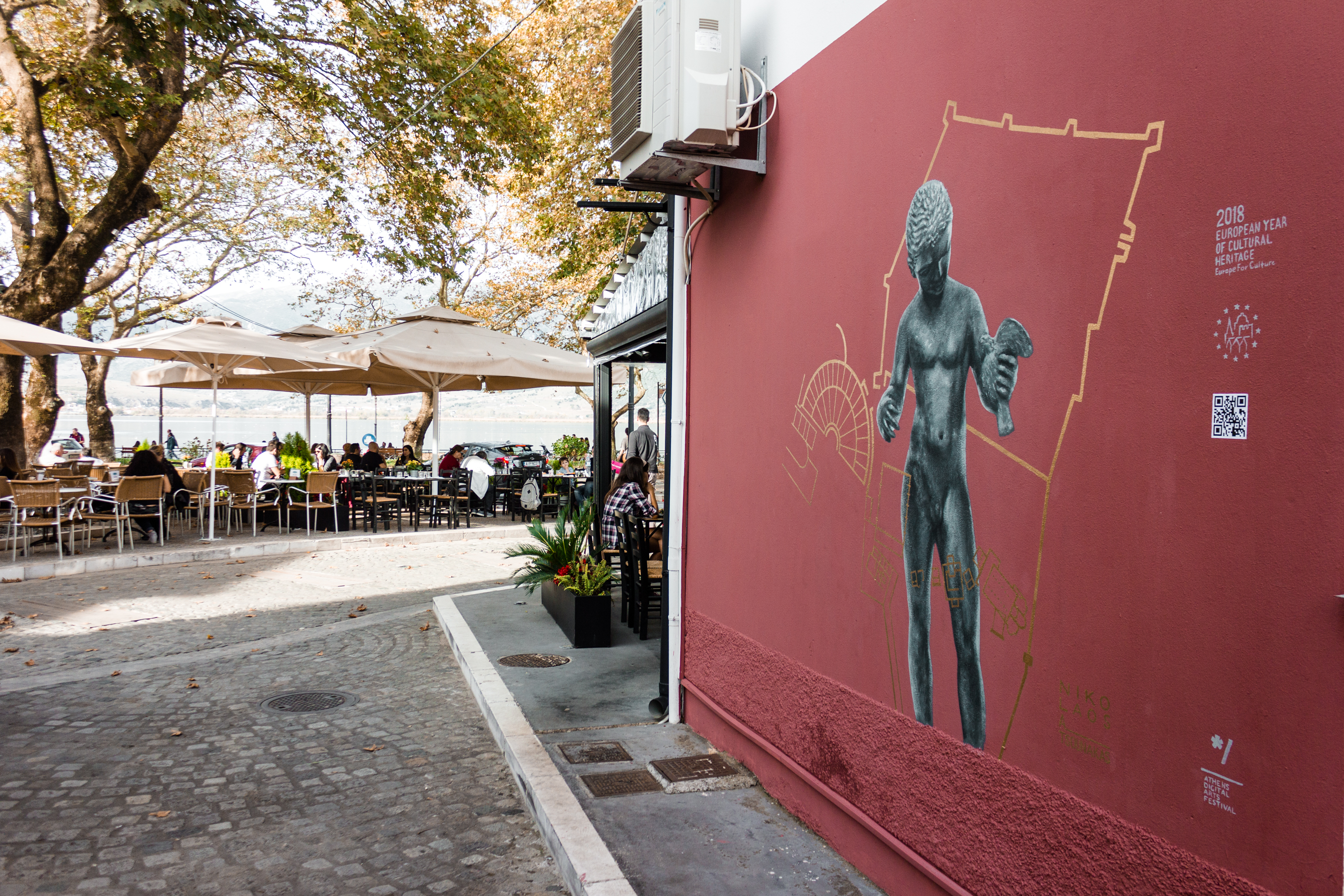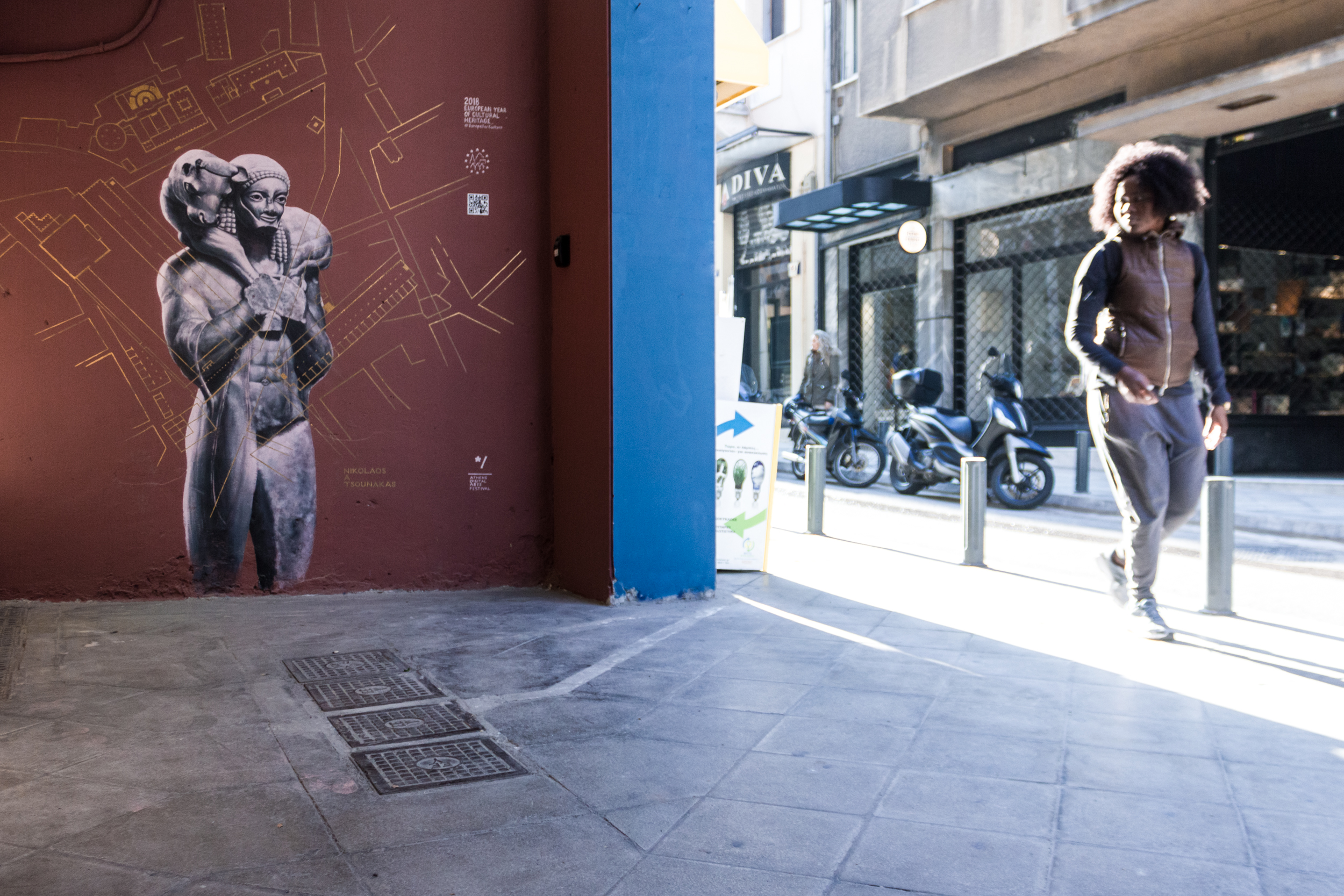 Directions:  
Athens
Praxitelous 22 | 105 61
Thessaloniki
Nikiforou Foka 2 | 546 21
Aghiou Dimitriou 138 | 546 35
Ioannina
Kountouriotou 56 | 454 44
Mavili Square 1 | 454 44