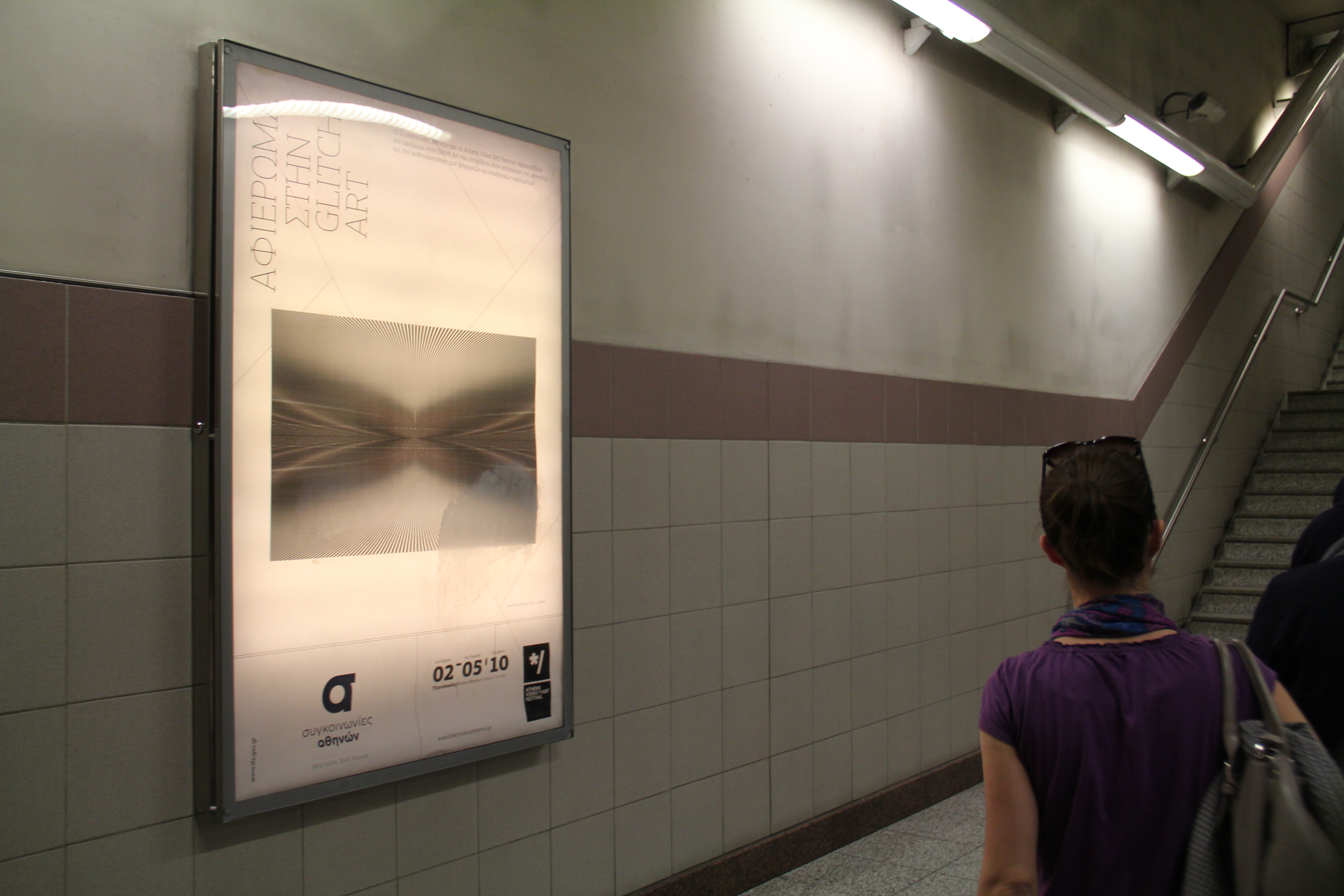 Athens Digital Arts Festival on the occasion of its 10th anniversary and in collaboration with Athens Urban Transport Organization S.A. organized a tribute exhibition to Glitch Art with leading Greek and International artists. Important works of art were exhibited in the city's most alive network, that of the Athens Urban Transport, from Thursday, October 2 until Friday, October 10, 2014.
Based on the map that was specially created for the exhibition, the public had the chance to have a pleasant and creative stroll around Athens, using their single or season tickets with the newly reduced prices, discovering and exploring the works through the panels situated in the Metro station.
The exhibition was accompanied by a creative workshop entitled "Glitch Textiles" with artist Phillip Stearns, an important representative of Glitch Art and creator of "Year of the glitch". The workshop was held with the support of the Department of Photography and Audiovisual Arts of the T.E.I. Athens.
Athens Digital Arts Festival's aim was to inform and familiarize the public with Glitch Art, a form of art based on the aestheticisation of digital and analogue errors.
Watch the photo gallery on Flickr :