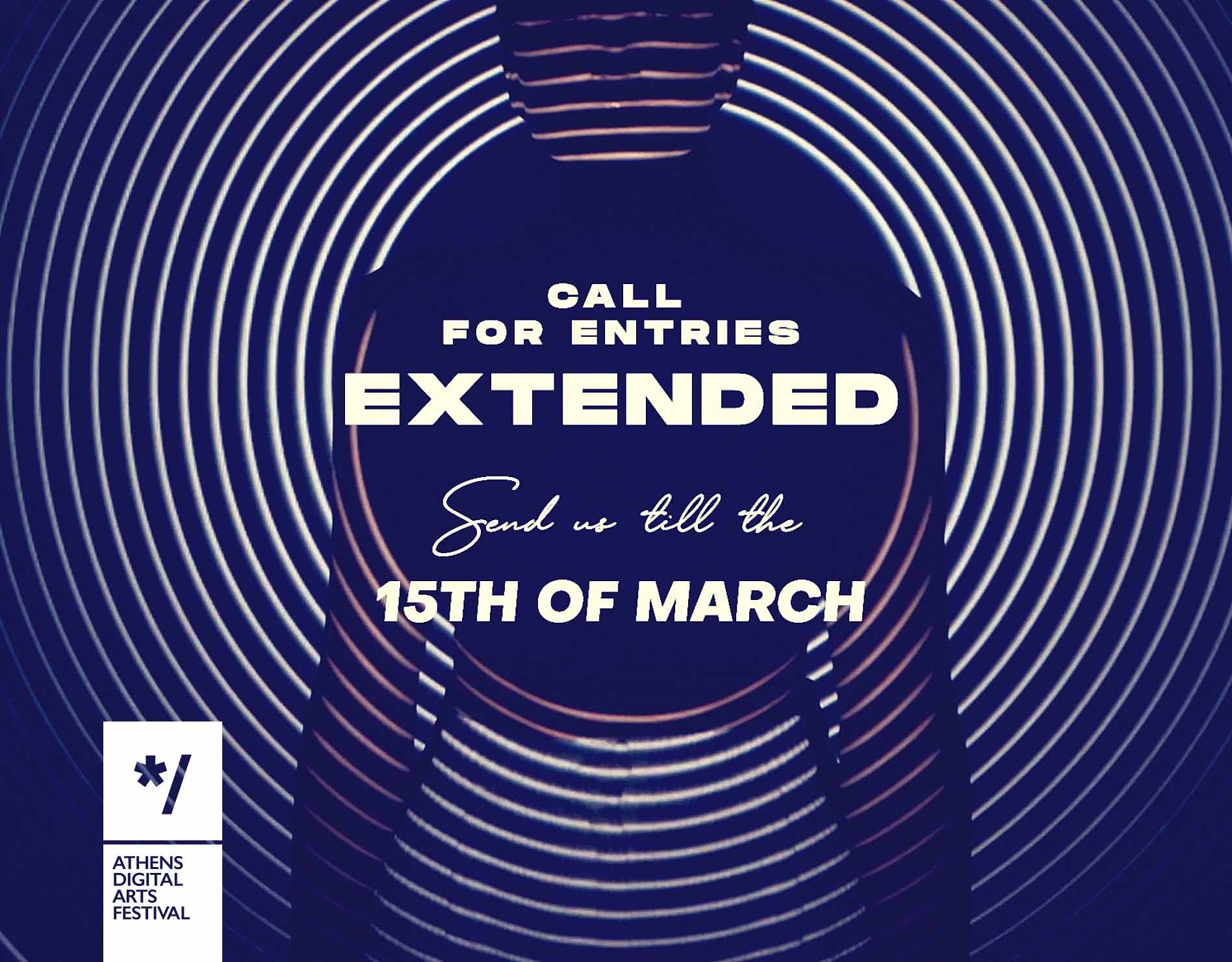 The 18th International Festival for Digital Arts in Greece Athens Digital Arts Festival (ADAF) invites the artistic, technological, scientific -and not only- world to submit their proposals for its hybrid (online and physical) edition.
Due to popular demand, we are extending the deadline  for  ADAF 2022  till the 15th of March 2022.
Titled "FutuRetro" the festival calls us to see the future through the eyes of the past and the past through the eyes of the future.
Exploring the relationship of the past and the future and by interacting with the state-of-the-art technology and science our festival returns with its second hybrid edition.
Official Dates of the HYBRID FESTIVAL (PHYSICAL & ONLINE) TBA.
PHYSICAL @ HISTORIC CENTER OF ATHENS: MAY 2022
ONLINE @ ONLINE.ADAF.GR: AUTUMN 2022
The festival attracts and presents works by artists from all over the world in 12 categories.
Connect with us at the 18th Athens Digital Arts Festival | FutuRetro 
EXTENDED DEADLINE: 15.03.2022 | SUBMISSIONS: 2022.ADAF.GR