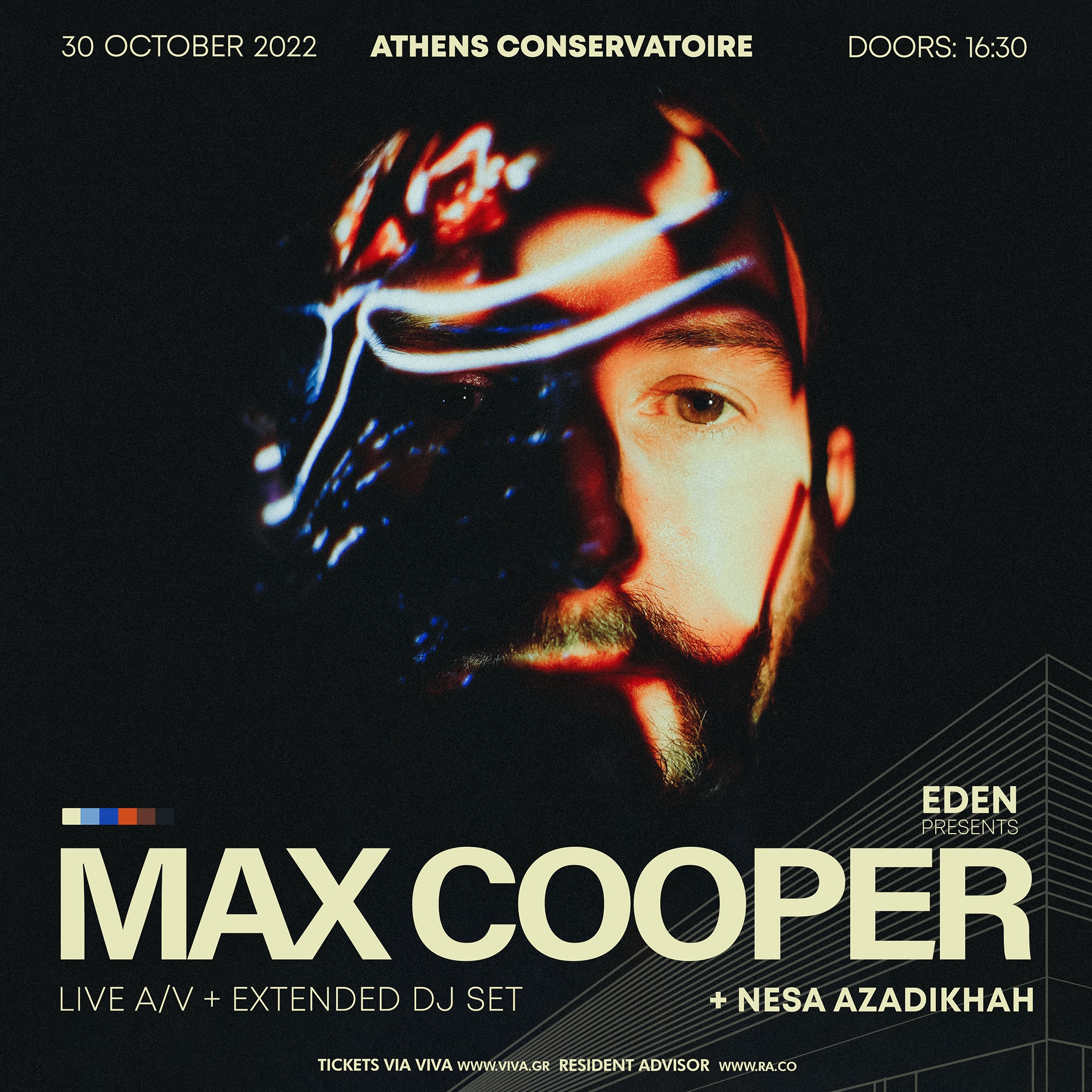 EDEN Sunday parties and ADAF join forces yet again, offering unique audiovisual experiences, in order to creatively "shake" things up in Athens! It's going to be a  party full of surprises, audiovisual installations in various rooms, a lounge area and a cocktail bar.
Max Cooper returns to Athens for an exclusive live a/v show – what will be an epic five-hour marathon – showcasing not just his impressive latest release 'Unspoken Words' but past favourites and a decidedly clubby techno mix. 
Alongside him for the ride, will be opening Iranian DJ producer Nesa Azadikhah!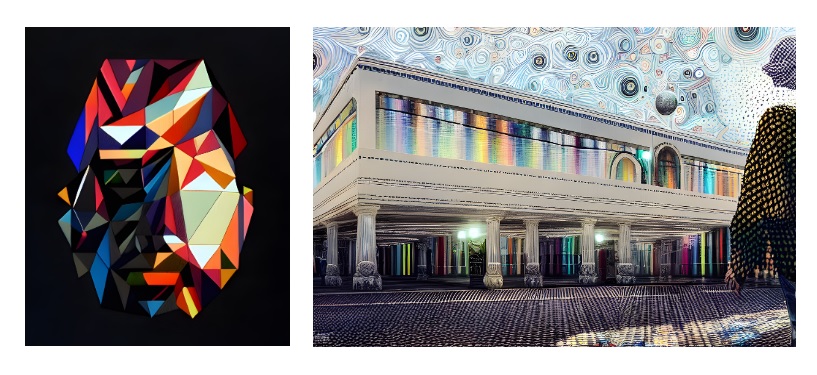 ADAF and Greek artist, V.K. (aka Vasilis Kampouris) will present a specially designed "A.I. generative art machine", inspired by the artist's portraits and the architecture of the historic building of Athens Conservatoire.
Links:Instagram – www.instagram.com/vkampourisInstagram – www.instagram.com/adafgreece
Max Cooper, along with Jessica In & Illust. Space and creative agency Uncharted Limbo, will give the audience the opportunity to see, for the first time, the "PVNP" project. An augmented reality visualization of Cooper's ongoing study of the aesthetics of knowledge creation inspired by the architecture of the iconic building of the Athens Conservatoire and Herodes Atticus.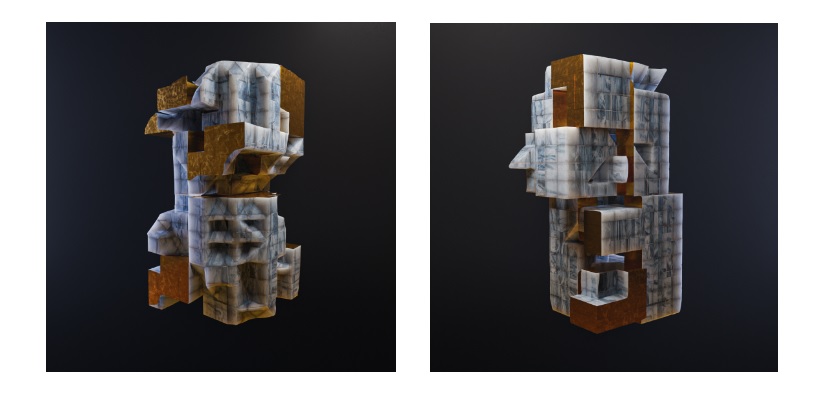 Links:Website – www.maxcooper.netInstagram – www.instagram.com/maxcooper
Website – www.uncharted-limbo.com
Instagram – www.instagram.com/ulcollective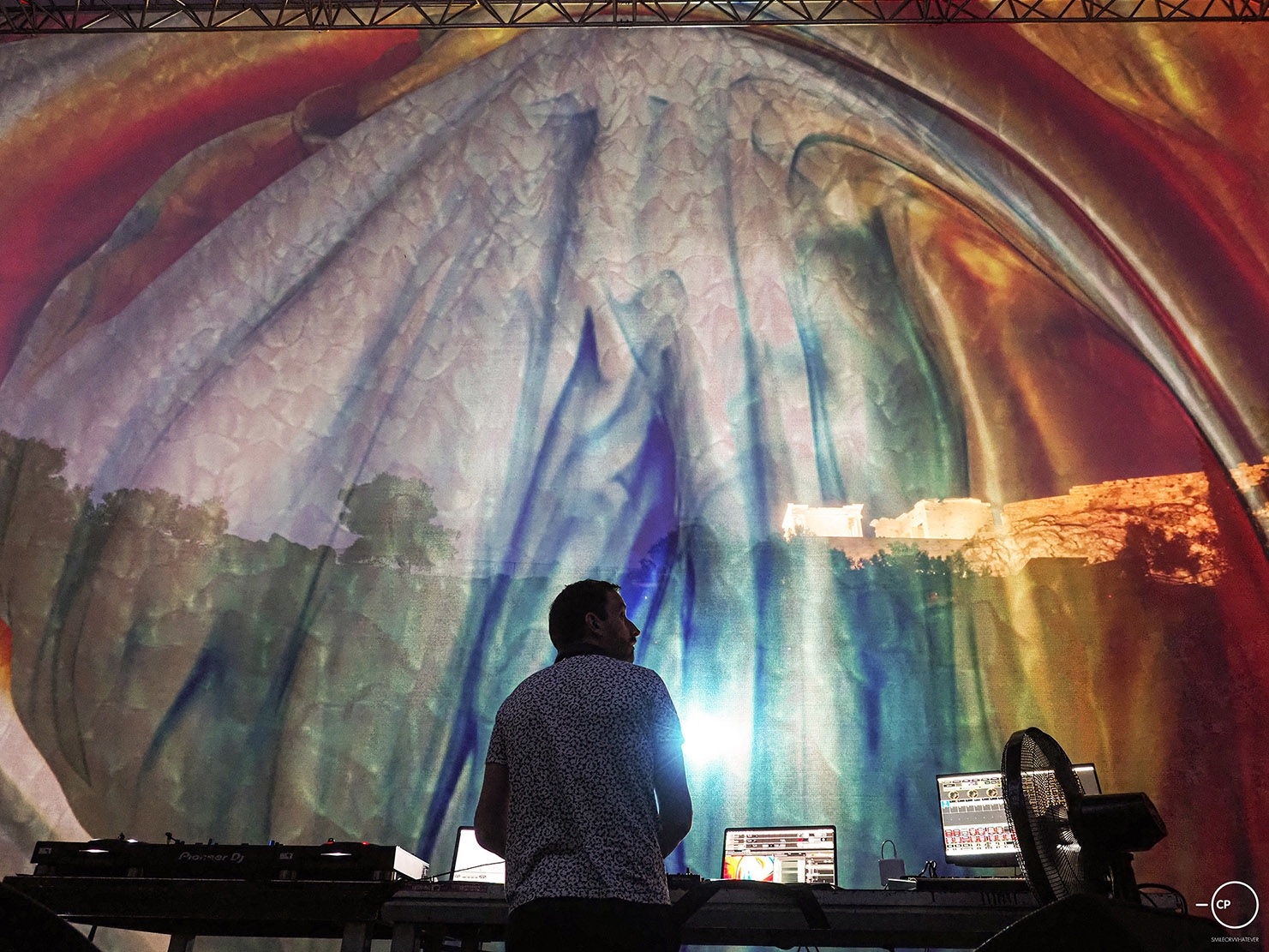 IT'S GOING TO BE FULL AV MELTDOWN ❯❯ IMPOSSIBLY GORGEOUS MAX COOPER
Max Cooper has carved a unique space as an audio-visual artist with a science PhD and an international reputation as a leading electronic musician. His work carries an emotional resonance and sensory immersion, often focusing on humanity's place in the world. He merges electronic music and visual art with scientific enquiry through installations, live performance, immersive audio-visual experiences, a range of digital media and award-winning music videos. From airy downtempo electronica, charged melodic techno and room shaking drum and bass, the Mesh label head's live shows are guaranteed to traverse the full spectrum of electronic music.
Unspoken Words is Cooper's 6th studio album and the latest in an impressive back catalogue that dates back to 2007, when he juggled studying Computational Biology with being resident DJ at a local techno club. He recently supplied the music for a powerful video narrated by Greta Thunberg and Pope Francis and played at COP26, urging world leaders to consider climate and environment in Covid recovery plans. From reimagining iconic venues like The Roundhouse and the Barbican, to being the first techno artist to perform at untouched gems like the Acropolis in Athens, each show is an intricately woven interplay between production, music, art and scientific enquiry. 
Expect impressive floor to ceiling visuals and hair-raising dancefloor material as Max Cooper gets set to present his most daring club project yet at one of Athens'  most iconic venues, Athens Conservatoire, on Sunday 30th October.