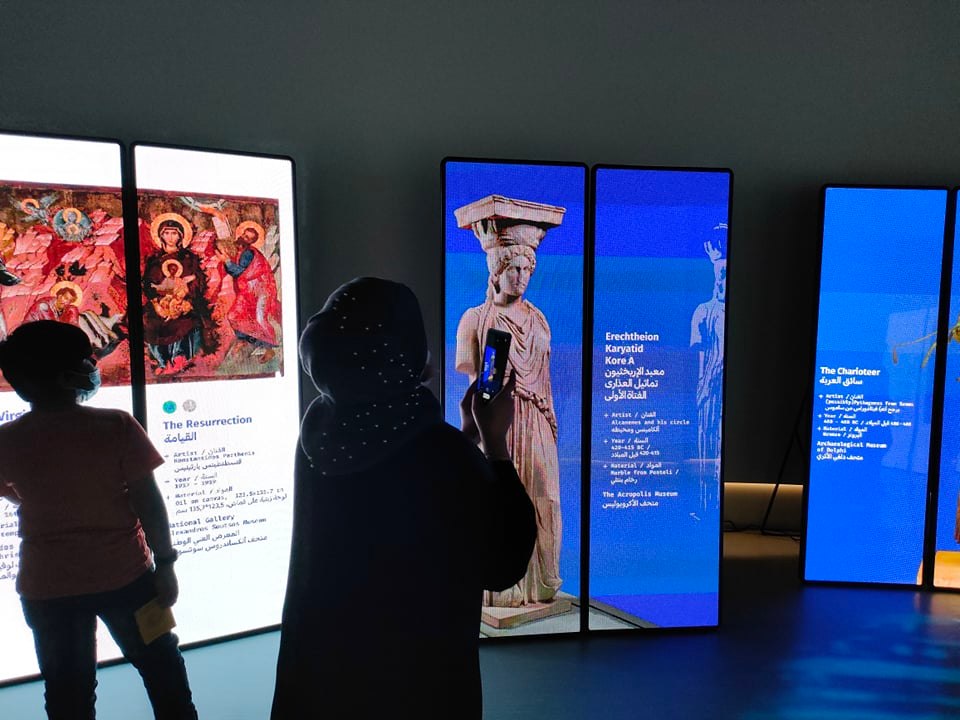 Culture Path invites the visitor to wander between iconic art pieces from all over Greece at the Greek Pavilion of Dubai Expo 2020 in March 2022.
Dubai Expo 2020 is the largest exhibition to be held in the Arab World. It presents 192 country pavilions that offer immersive cultural experiences and highlight the unique elements of every country. The Greek Pavilion's theme Greece | Tomorrow | Today invites the visitor to a creative journey through a step-by-step exploration of significant pillars of Greek present and future.
The Ministry of Culture and Sports takes a digital and creative leap and in collaboration with the Athens Digital Arts Festival (ADAF) create Culture Path, an Augmented Reality (AR) experience. Αn interactive cultural stroll, where technology of Augmented Reality (AR), facilitates the intersection between the cultural heritage of Greece with modern and contemporary creation. A journey through cultural milestones and less known works of art from museums all over Greece. Culture Path is an experience where a discussion between the past and the present takes place, while gazing towards the future. A proposed starting point for a dialogue of artistic creation that explores the borders of fantasy, an invitation for  a future visit to Greece's splendid museums.
Culture Path AR uses:
*/ Tablets
*/ Mobile Phones
*/ Augmented reality smart glasses
#ADAF2022 #ADAFgreece #DubaiExpo2020 #GreeceExpo2020 #GreeceTomorrowToday