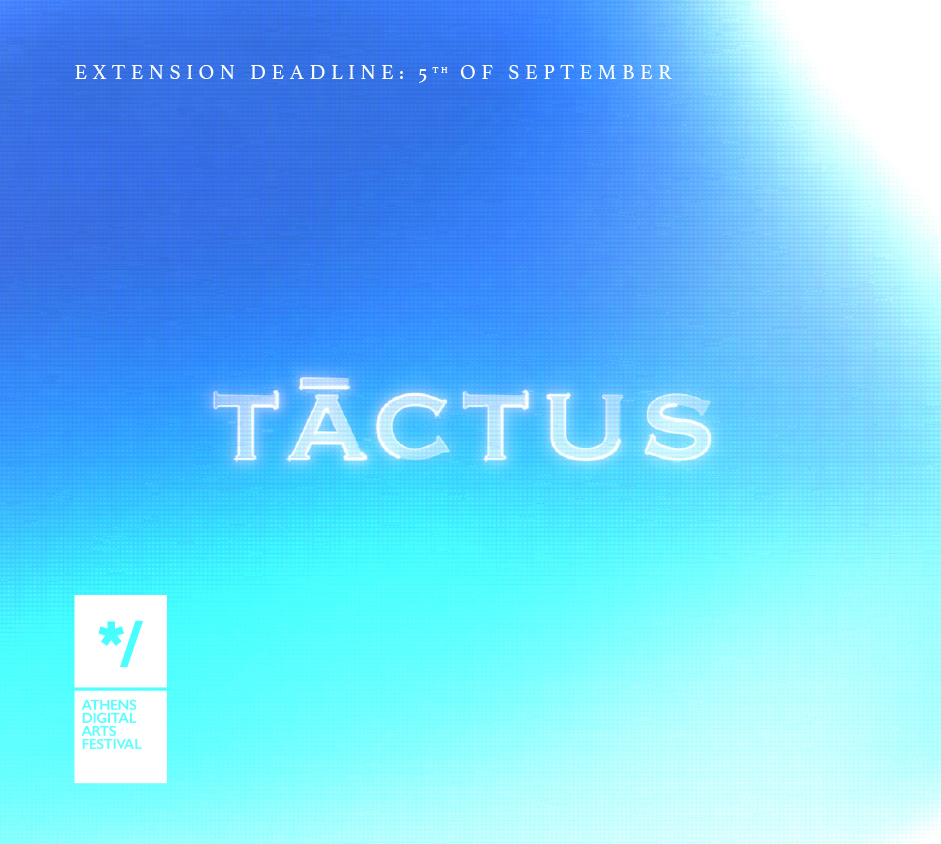 The 17th International Festival for Digital Arts in Greece Athens Digital Arts Festival (ADAF),  invites the artistic, technological and scientific – and not only- world to submit their proposals for its hybrid (online and physical ) edition.
Titled "Tāctus"  the festival reflects upon the renstate of human connection both as communication and physical contact.
The deadline for application for  ADAF 2021 is extended till the 5th of September 2021 due to popular demand from the artistic and scientific community.
Exploring the repurpose of connection/contact, interaction and connectivity as it occured through the period of the pandemic our festival is returning again to the physical world with its first hybrid edition.
Dates announcement HYBRID FESTIVAL ( ONLINE & PHYSICAL):
ONLINE @ ONLINE.ADAF.GR: 20.09.21 – 31.10.21
PHYSICAL @ HISTORIC CENTER OF ATHENS: 13.10.21 – 17.10.21 
The festival attracts and presents works by artists from all over the world in 11 categories.
Connect with us at the 17th Athens Digital Arts Festival | Tāctus 
EXTENDED DEADLINE: 05.09.2021 | SUBMISSIONS: 2021.ADAF.GR