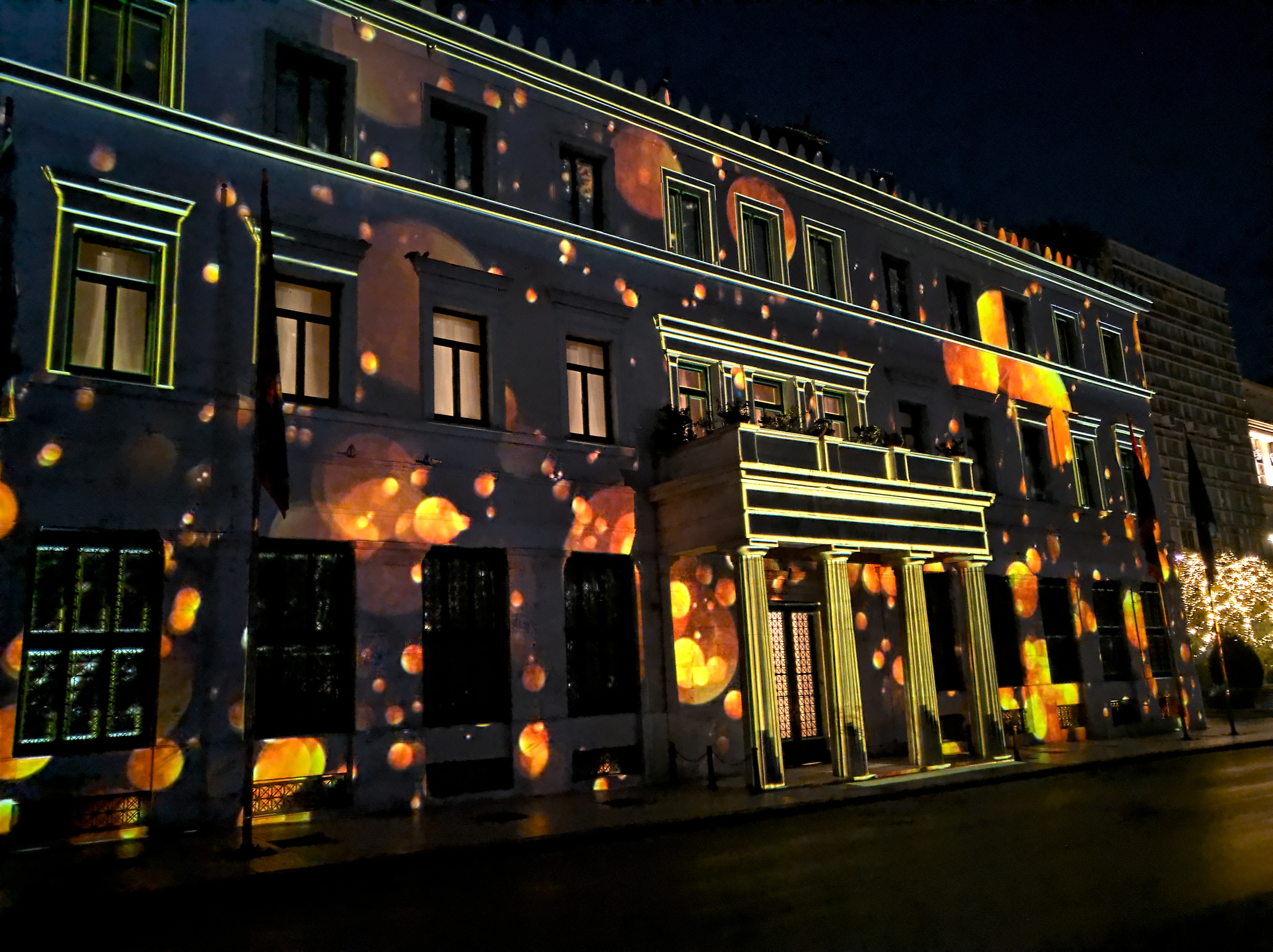 December 24, 2019
Kotzia Square
Athens Digital Arts Festival, in collaboration with the City of Athens, the Cultural, Sports & Youth Organization of the City of Athens and the Technopolis City of Athens, presents, for the first time, a festive Athens Christmas Light Festival featuring original interactive art installations, Christmas trees and stars, a colorful pixel forest, magic mistletoe, mapping projections and more!
On Christmas Eve, at 6pm, Kotzia Square will host the spectacle "Night of Wishes". There,  we will light the city with our wishes, leaving a lantern in the sky! Immediately afterward, an impressive 3D projection mapping show, specially designed by the Athens Digital Arts Festival, will adorn the city hall with beautiful images, giving a distinctive look to the iconic building. Impressive lighting, multi-dimensional geometries highlighting its architecture and spectacular motifs make up the perfect setting for the brightest Christmas night in Athens.
At the same time, the Children's Art Gallery of Greece, in collaboration with the Athens Digital Arts Festival, will present a dreamy digital exhibition of children's Christmas artworks. While the sky is illuminated with traditional lanterns, small artists from all over the country celebrate Christmas with their works in the most magical Athens ever, sending the festive message everywhere.
The magic of Christmas comes to life!
This year's Christmas Eve is a night of wishes for Athenians and Athenians! More info & syllabus: christmasinathens.gr 
Free entrance
Find out about our latest news on our socialmedia 
Facebook: Χριστούγεννα στην Αθήνα / ChristmasinAthens
Instagram: christmas_in_athens
#ChristmasinAthens