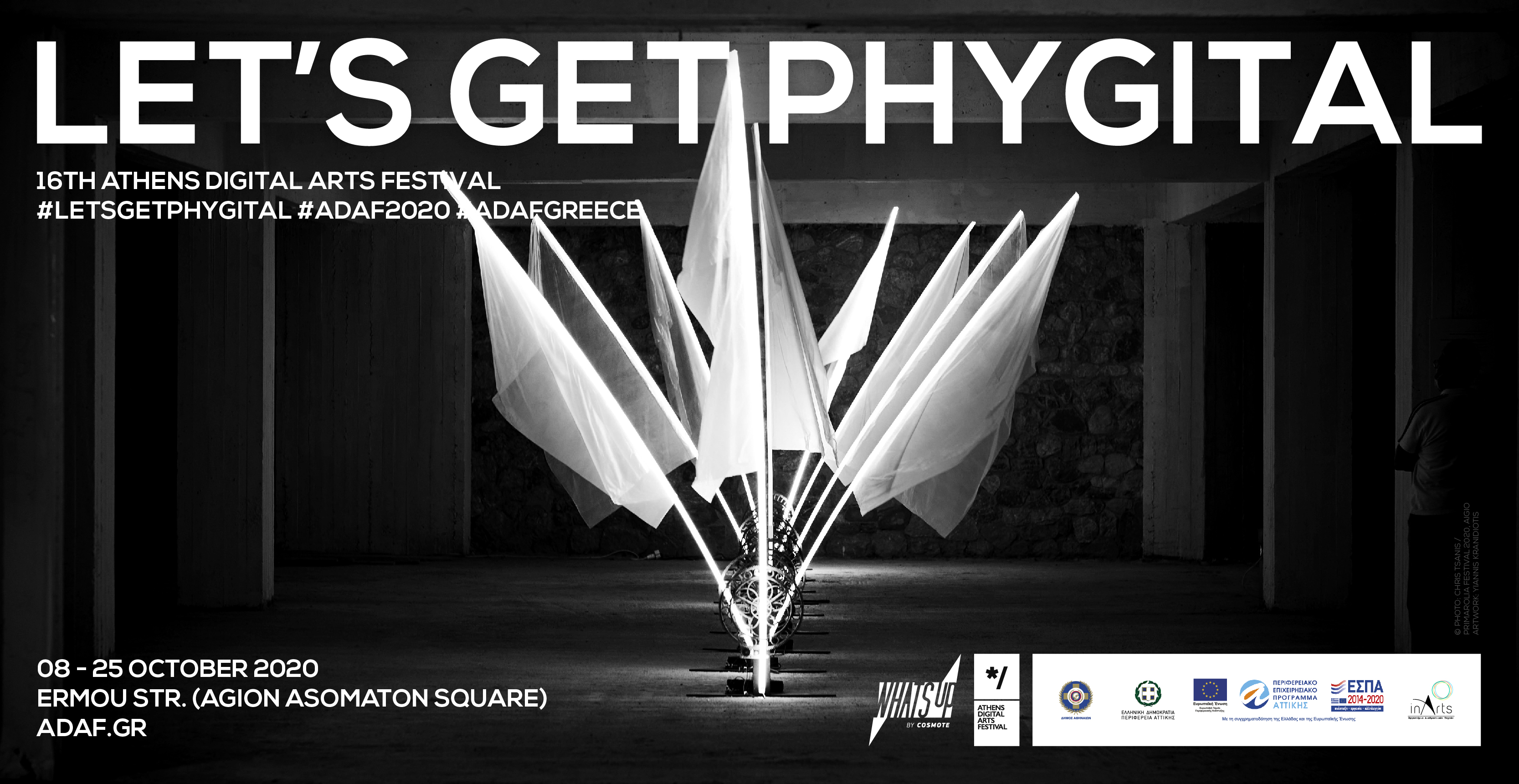 Let's Get Phygital
08.10.2020 – 25.10.2020
Pedestrian Str of Ermou (Agion Asomaton Square)
The 16th International Digital Arts Festival, Athens Digital Arts Festival invites you in a new unique phygital experience in the heart of Athens.
In the context of the 16th Festival, the first interactive phygital exhibition extends to the heart of the city, highlighting the natural landscape through digital artworks. At a time when public space and our relationship with it as well as with other people is being revised, digital arts give us the opportunity to live unique moments and experience the city of Athens in a different way.
As ADAF always seeks physical contact with the public, it has found the way to safely merge the physical with the digital world, due to cutting edge technology,.
From 08.10.2020 to 25.10.2020, the pedestrian street of Ermou (Agion Asomaton square) will accommodate Contactless Interraction Artworks and Open Air Screenings, completing the actions of the 16th Athens Digital Arts Festival.
ADAF takes a step towards innovative artistic creation and develops its collaboration with the inArts Interactive Arts Workshop of the Department of Sound and Visual Arts of the Ionian University, giviving voice to young Greek artists and hosting unique artists from the international scene. Therefore, we  present you an interactive phygital exhibition, different from what you have experienced so far.
Join us on this magical journey to the future!
Try out the 3D Virtual Tour for ADAF Phygital:
Youtube Video:

Photos: 

See the programme HERE