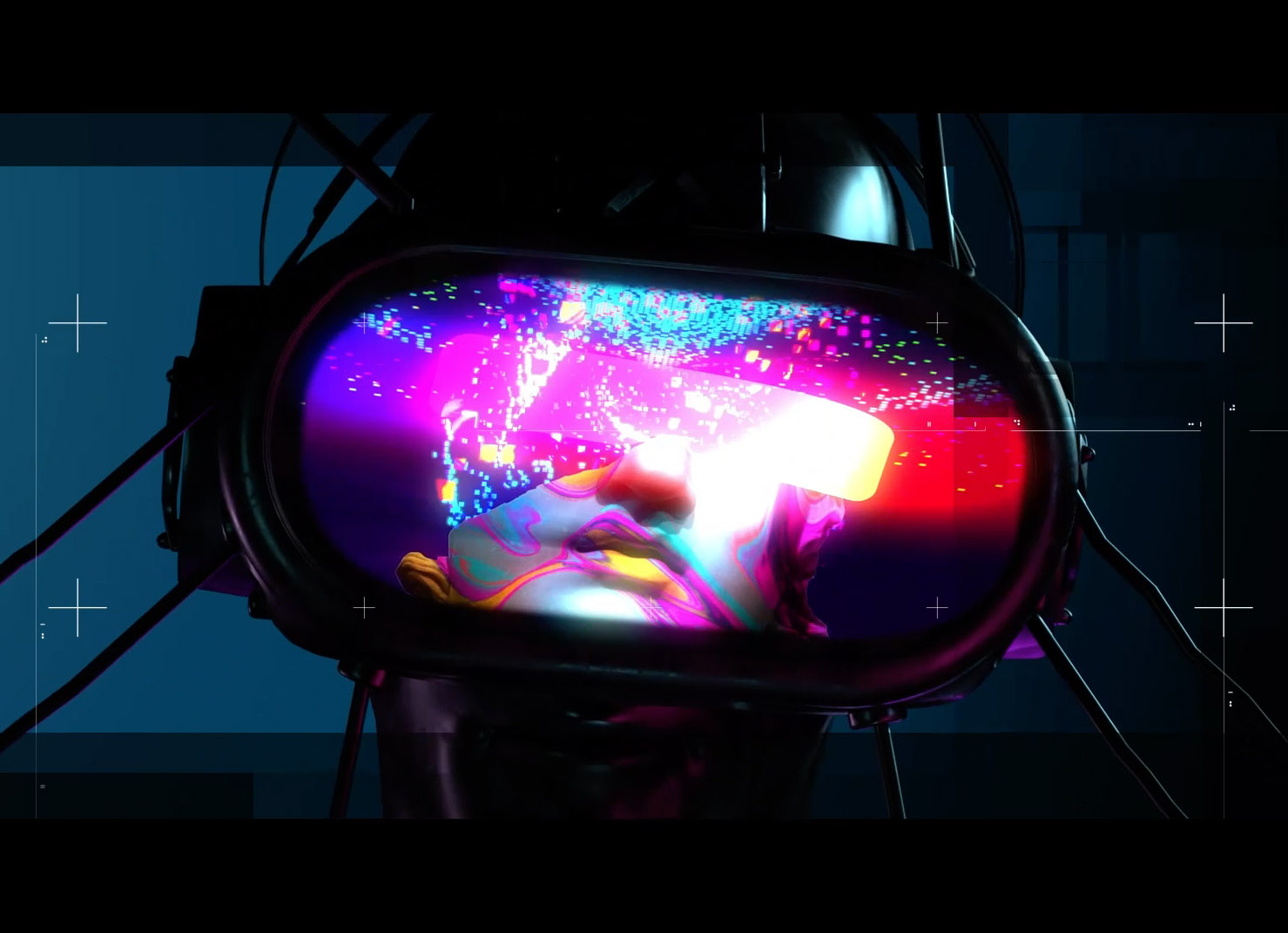 18th Athens Digital Arts Festival is almost here
"FutuRetro"
25 – 29 May 2022
Kotzia Square – Building complex of former notoshome
The Athens Digital Arts Festival (ADAF) presents FutuRetro, a celebratory 18th edition and a five-day gathering in the heart of Athens at the historical landmark of Kotzia Square. From the 25th – 29th of May, the former building complex of notoshome and Kotzia Square will be revived to host an innovative exciting program, aiming to present the technological milestones of today through the eyes of the past and as a foreshadowing means for the future.
For five full days, the former building complex of notoshome and Kotzia Square will be revived to host an innovative exciting program with over 600 selected works from local and international artists in 15 categories: Video Art, Animation, Interactive Installations, Virtual and Augmented reality (VR/AR), Games, Digital Image, Web Art, Live Performances, Workshops, Talks, Festivals of the World, ADAF Music and ADAF KIDS, a mini digital arts festival dedicated to children.
This year ADAF is especially excited to present the dynamic comeback of ADAF Music, a curated program that will showcase both local and international artists with live and prerecorded shows for the festival's audience. The performances will take place on the specially designed ADAF Stage and feature an impressive backdrop, a 3D Projection Mapping Show on the façade of the Athens City Hall.
Not to be missed:
What's Up Music Doubles is the highlight of this year's ADAF Music's program of live performances on the specially designed ADAF Stage at Kotzia Square (daily 20:00-23:00). Featured artists: Lena Platonos & Die Arkitekt, Marina Satti & Jeph Vanger, Kaiti Garbi & Someone Who Isn't Me, Nikos Touliatos & Stelios Giannoulakis, Katia Paschou & DJ Rico, IOTA PHI & VASSIŁINA.
good job nicky's concert at ADAF Stage, a Special Edition What's Up Music Double where good job nicky's performance will be accompanied live by an impressive digital visual show by the international artist  Misogi (Friday, May 27th at 23:00).
The Projection Mapping Shows on the façade of the Athens City Hall, during all concerts on the ADAF Stage.
The impressive outdoor installation Museum of the Moon on Kotzia Square, of British artist Luke Jerram which will be shown for the first time in Athens. This large-scale installation spanning a diameter of 7 meters, consists of 120 dpi images of the moon's surface as captured by NASA.
The installation Wave by Squidsoup team of artists on Kotzia Square, a light experiment in the form of a dynamic wave sculpture.
The interactive installation SUPERSELFIE by Chilean artist Felipe Prado in the window display of notos on Aiolou Street. See how an "offline social network" can be created in one minute.
Lumen II, an immersive experience that defiantly plays with your sense of space and reality, by the Polish IP Group, in the underground basement of the main building
The all-day Cinemateque which will be screening curated Video Art and Animation themes by local and international artists in the specially designed space.
ADAF Workshops.  Learn everything there is to know about NFT artworks but specialists and learn how to make your own. Take part in Open Lab, a music workshop on fusing drama and technology. Check out the workshop "Classic (and) hip hop: element of an innovative creation" with sampling techniques by DJ Rico and Katia Paschou.
The impressive and innovative interactive installations featured in the main exhibition. Distributive intelligence | A group mind, by Lukas Truninger, a dance stage for robots. INTERPOLATE by Aggelina Papachatzaki, an impressive wearable which reproduces kinesthetically the movements of a dance through pneumatic technology. Do you Feel Connected? A unique installation by infuture.institute, inspired by internet culture and how social media influences our life. Orbis Tertius, an installation about the mapping of Mars and the large data travels from its surface to the genetic illustrator in the exhibition.
ADAF Awards Ceremony on Sunday at 21:00
For more information on the program and the curation of the 18th Athens Digital Arts Festival, visit 2022.adaf.gr. Connect with us on Instagram and Facebook for daily updates and sign up for our newsletter for year-round news on ADAF.
Location of the main exhibition: Building complex of former notoshome | 3rd – 5th Kratinou str., Kotzia Square
Entrance: 1, Straight str.
Opening hours: 11:00 – 22:30
ADAF Stage opening hours: 20:00 – 24:00
The 18th Athens Digital Art Festival offers free admission to all visitors for all of its events.
Dates: 25th – 29th of May, 2022
#ADAF2022 #ADAFgreece #TheNewRetro #Futuretro #Futurology #Sci-Fi #Retrofuturism
Τhe 18th Athens Digital Arts Festival is co-financed by the Hellenic Republic and the European Union through the Regional Operational Program "Attica" in the framework of NSRF 2014-2020, performs under the auspices of the Hellenic Ministry of Culture and Sport, the Region of Attica and the City of Athens.