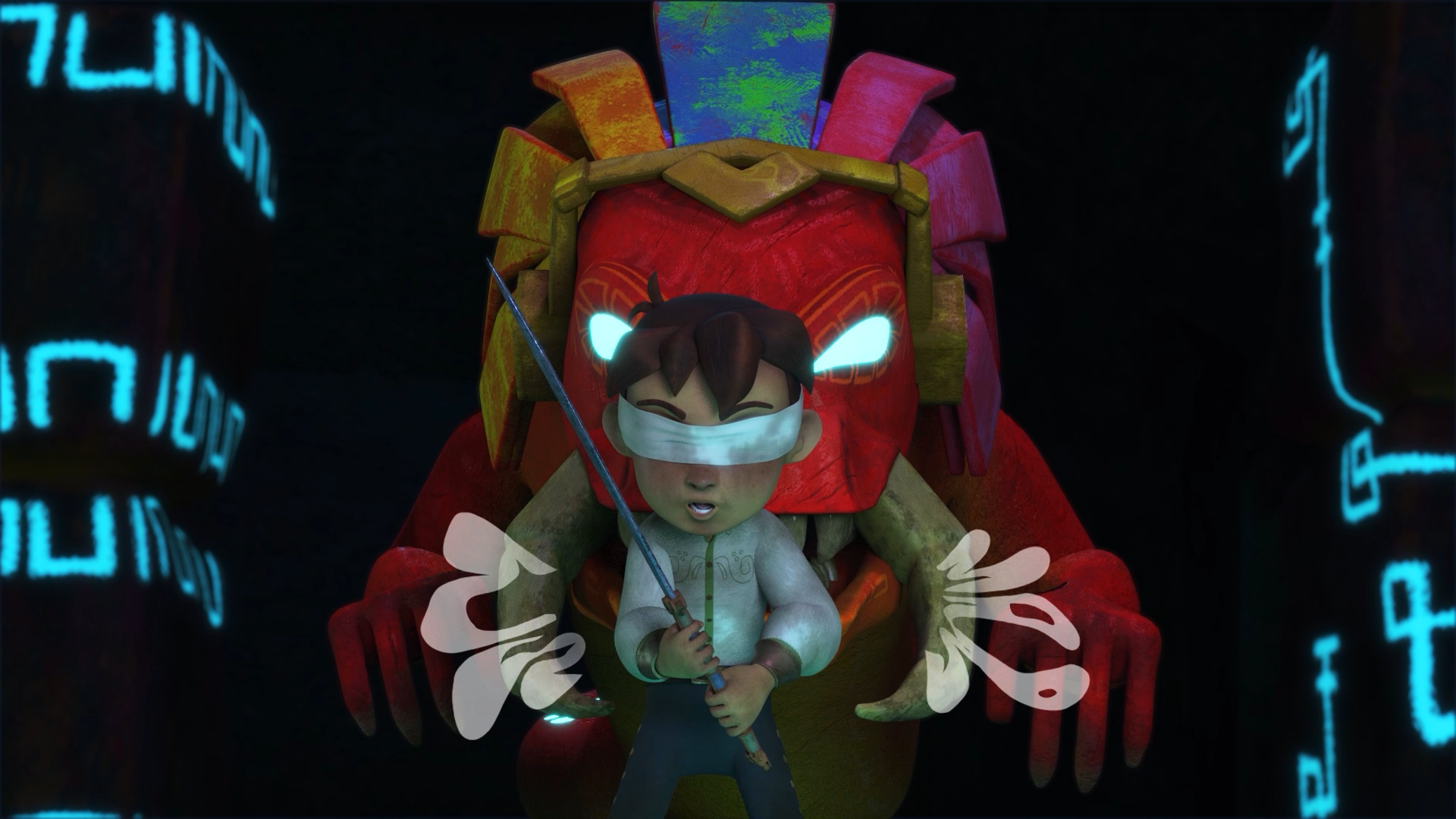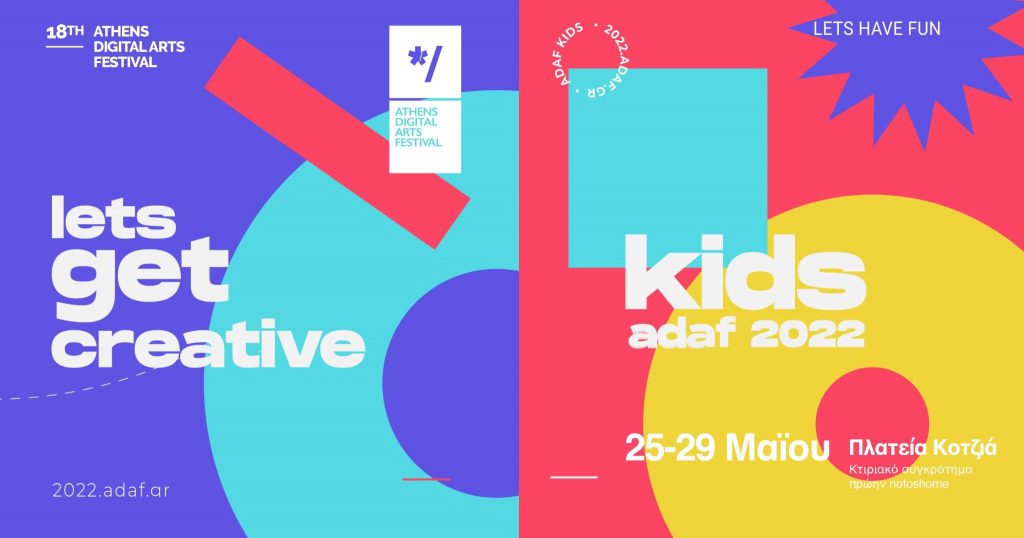 ADAF Kids:  The 18th Athens Digital Arts Festival dedicated to children.
"FutuRetro"
25 – 29 May 2022
Kotzia Square, Athens City Center
Βuilding complex of former notoshome
The Athens Digital Arts Festival (ADAF) presents FutuRetro, a celebratory 18th edition set as a five-day gathering in the heart of Athens, at the historical landmark of Kotzia Square.
From the 25th-29th May, the former notoshome building complex and Kotzia Square will host our children's program, ADAF Kids. This year's mini festival dedicated to children is sure to attract not only our little friends, but also people of all ages with its colorful animation, workshops, installations, games, 3D VR experiences, worldwide adventures and travel, innovative friendly robots, as well as an interactive 360° fairytale.
Our 18th edition's mission is to help broaden children's knowledge and
sharpen their critical thinking, all that while simultaneously putting a smile on their faces.
Not to miss :
The Line Wobbler, a game by the German designer Robin Baumgarten, with a one dimensional hardware consisting of a controller made by an iron spring and a long LED strip. This  experiment has won many awards due to its minimal design, its use of original input mechanisms and the way with which it can integrate its environment.
The Floooor, by Swedish musician Hakan Lidbo, a 36 sensor board game connected to a music program and speakers. The game's carpet awaits the festival's guests to create a new musical composition and explore different sound patterns through an improvised choreography.
Two Virtual Reality pieces designed especially for children, are set to transform the film watching experience by immersing them into that fantastical world.
Pawel Szarzynsk's Cosmogonic is a one of a kind virtual reality experience, based on Stanislav Lem's science fiction work that explores humanity and social justice through images of distant planets and mechanical beings.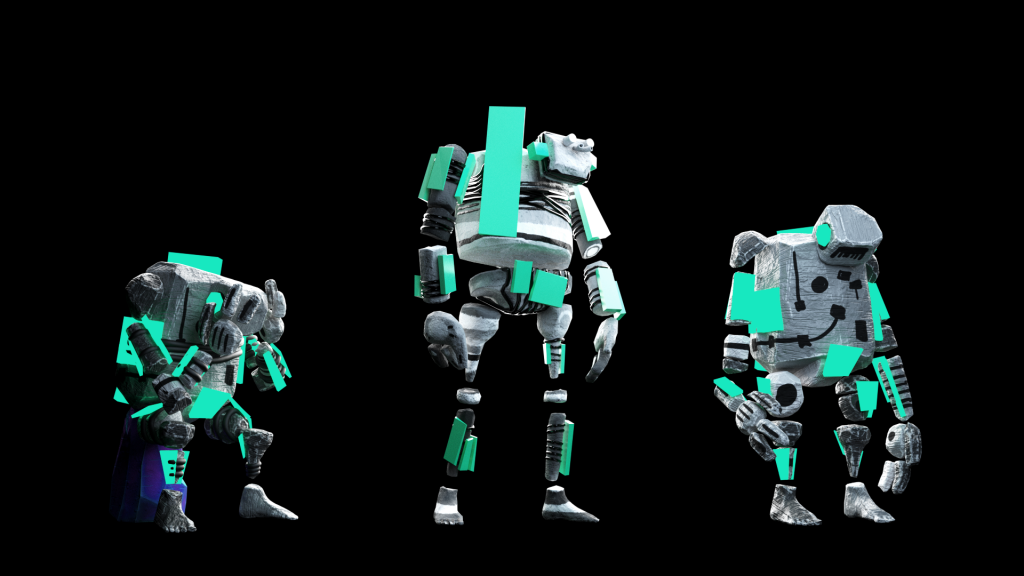 In Tops of Memory II Illusion, both children and adults wearing VR glasses will be able to witness cartoons drawn on painting materials creating a unique and dynamic experience. What is it that people remember when they look back to the past?
Somewhere by Florian Panzer is an interactive 360° fairytale. The goal: Go along with little Unrund for the most fun experience of his lifetime! This installation works as an invitation for children to face new and unfamiliar situations with the help of toys. This way they can overcome the fear of the unknown and understand that it might not always be as scary as they think.
A specially designed screening space operating on the sixth floor of the former notoshome building complex, is set to project daily short animated films from all around the world, created especially for children and pre-teens.
Our program is overjoyed to be hosting yet again children-creators that have submitted their works for the second consecutive year. Talented and ambitious children aged nine to seventeen are here to show us that creativity knows no age.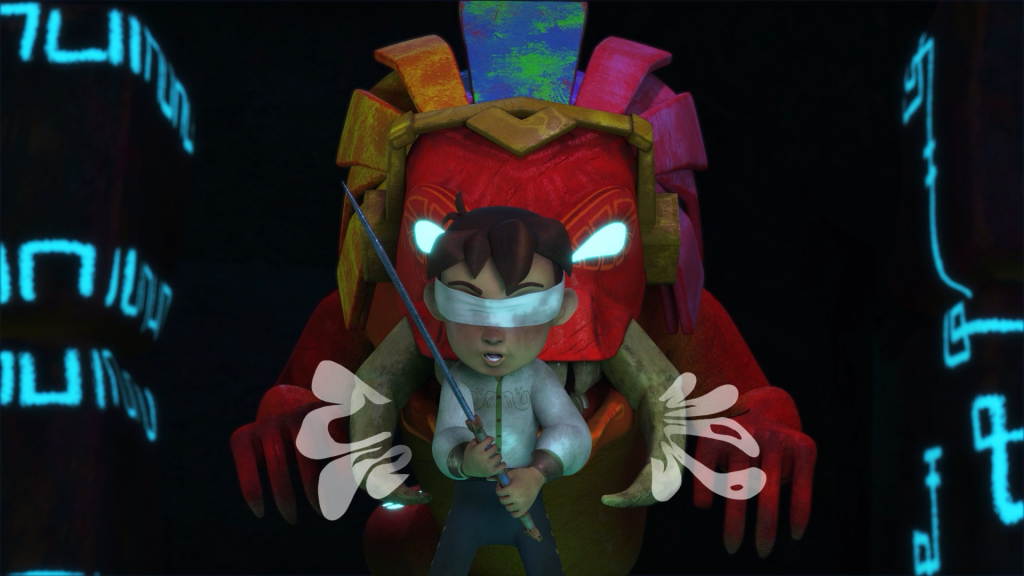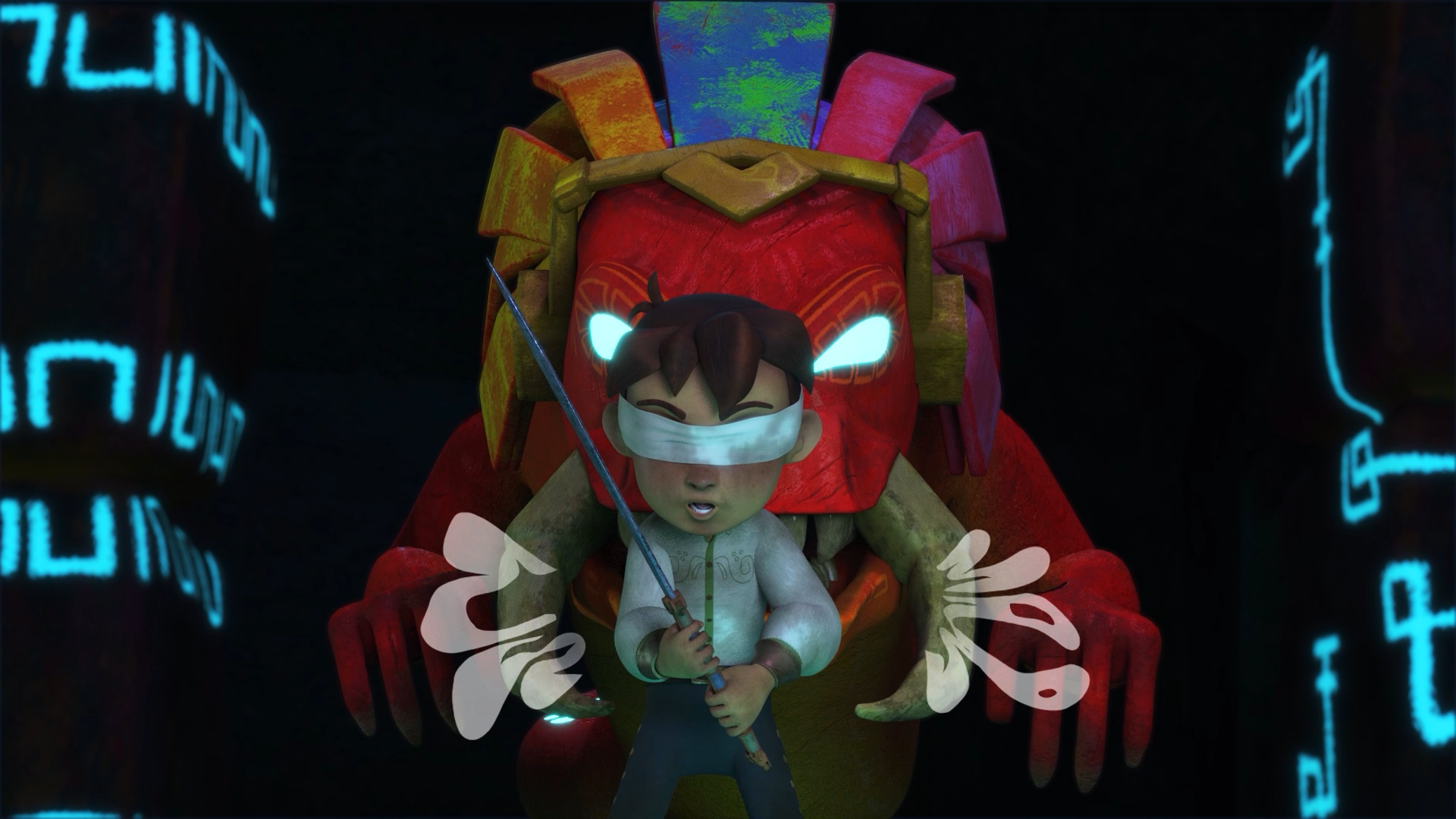 On the subject of children-creators, ADAF is honored to be collaborating with Animasyros – International Animation Festival, one of the most important animation film festivals,which kindly granted us the final children's creations made  from its educational workshops. During these workshops, children and teenagers working with trainers were able to create the most imaginative animations. During this year's ADAF, we will all have the pleasure of enjoying them together, right in the heart of Athens.
ADAF Kids workshops:
The Athens Digital Arts Festival has prepared three one of a kind workshops for elementary school children that will help them explore the creative aspects of modern digital culture whilst  acting as an entrance to the world of innovative science and technology.
Robotics Workshop – Robotic Sunflower: We are currently living in a robotic world, and we don't just mean the handy "robot vacuum". The accessibility factor , the economic and, most importantly, the ecological impact of new technologies  have made Robotics and Automation an integral part of our everyday lives. Come and take a closer look at an ecological application of robotics related to renewable energy.
3D Printing Workshop: The 3D printing technology has come a long way to building houses and is even destined to build whole villages on Mars! All one has to do is create the desired design and then the printer can do everything on its own, in a process that  fully captures the spirit of the information age. Imagine, design, edit and print whatever you want! Learn to use the programs, machines and basic principles to print your own designs at home!
Sound Design Workshop – Design your own sound: Presenting this workshop are Cinema Alive's  Alterkids. ThinKarma, in parallel with his upcoming live at the 18th ADAF which references his own Interspecies as well as our workshop Sound Design for Kids, approaches the virtual demystification in which a child has entered after direct interaction and educates the child with the same tools that his or her digital hero or favorite digital game will use.
Register for the workshops:
Book a place by sending an email including the name of the participating child, their age and a guardian's contact number at workshops@adaf.gr Due to a limited number of places, priority order will be followed.
More information on the program for the 18th Athens Digital Arts Festival and the editorial note for this year's theme , "FutuRetro", visit 2022.adaf.gr Connect with us on Instagram and Facebook for daily updates and sign up for our newsletter for year-round news on ADAF.
Exhibition opening hours: 11:00 – 22:30
ADAF Stage opening hours: 20:00 – 24:00
Location: Former notoshome building complex | Kratinou 3-5, Kotzia Square
Parallel events: Athens International Airport, "Eleftherios Venizelos"
Dates: 25 – 29 May, 2022
#ADAF2022 #ADAFgreece #TheNewRetro #Futuretro #Futurology #Sci-Fi #Retrofuturism
Τhe 18 th Athens Digital Arts Festival is co-financed by the Hellenic Republic and the
The European Union through the Regional Operational Program "Attica" in the framework of NSRF 2014-2020, performs under the auspices of the Hellenic Ministry of Culture and Sport, the Region of Attica and the City of Athens.
FACEBOOK @ADAFgreece
INSTAGRAM @adafgreece
YOUTUBE @ADAFgreece